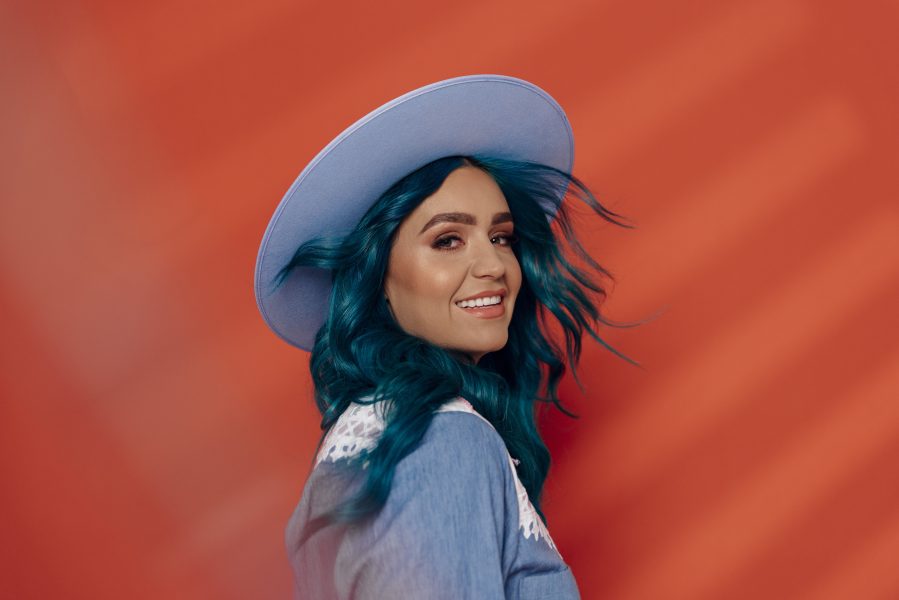 Internationally acclaimed artist Amy Sheppard is packaging up her pop stylings and fusing them with country influences, today releasing her debut solo single Nothing But Wild. While definitely not her first official foray into the genre, previously already a Golden Guitar Award winner for her vocals on Lee Kernaghan's Spirit of the Anzacs, Nothing But Wild offers an up-tempo and affably jangly stomper that fans can also catch in action this weekend at the Toyota Tamworth Country Music Festival and KIX Live in the Park, as well as CMC Rocks QLD later this year.
Nothing But Wild gifts the perfect salve for those who have had their wanderlust evaporate throughout the global pandemic, as travel and leaving one's own four walls have become distant memories over the past few years. Infused with plenty of country-pop flair, Nothing But Wild also sees Amy stylistically explore deeper into hues of sparkling zest and sharp warmth, with plenty of driving beats, smooth melodics and catchy hooks helmed emphatically by Amy's powerful lilts. Delving beyond her storied tenure fronting the multi-platinum selling band Sheppard, this triumphant solo project has, in fact, been multiple years in the making, with Amy embracing the hurdles that have accompanied her professionally, while also proudly displaying her seasoned songwriting and charming sense of adventure, as Amy elaborates, "Nothing But Wild explores my innate desire to regularly escape the city in order to reconnect with my wild side and natural surroundings. Having a sense of adventure and having someone to enjoy it with invigorates my soul and reminds me of what's important in life: love, nature and spontaneity. I've tried to blend my favourite elements of both the pop world and the country world. I love storytelling, rich harmonies and finding a blend of the live and midi which I find to be captivating whilst still holding authenticity."
Evolving from a gradual and collaborative process, Nothing But Wild has also emerged from Amy's previous experience writing and singing with artists like Kasey Chambers, The Wolfe Brothers, Lindsay Rimes and Phil Barton. And drawing inspiration from some stellar country pop queens like Kasey Musgraves, Kelsea Ballerini, Maren Morris and Taylor Swift, Amy knew early on in the process that she was onto something special with this brand new track, as she continues, "I wrote Nothing But Wild in Nashville with Lindsay Rimes (an Aussie songwriter/producer based in Nashville) and Trannie Anderson (Nashville songwriter). It felt so natural and fun to write, I instantly knew it was going to be the lead single."
Branching out on her own as a solo artist, and reinvigorated as a country pop star in the making, Amy has spent the past three years writing and building towards this debut solo release. And while a country turn on her own may seem somewhat distant from conjuring pop earworms with her siblings and garnering over one-billion combined song streams under the Sheppard moniker, Amy has always had a special place in her heart for country flavours – and she's only just getting started, as she explains, "I actually grew up listening to a lot of country music. My father is a MEGA country music fan and growing up he always had CMC on the TV. He used to blast country music to wake us up in the morning. In the 90's, my idols were Shania Twain, Faith Hill and LeAnn Rimes, to name a few. As a member of Sheppard, I've been fortunate enough to spend most of my career in the pop world, but along the way we've also spent some time in the country music world and we have in fact won a Golden Guitar Award thanks to Lee Kernaghan including us in 'The Spirit of the ANZACs' single. We've played many country music festivals and rodeos and the thought of entering the country music scene has been on my mind for as long as I can remember. I'm finally doing it.
Be sure to catch Amy Sheppard live in all her solo glory, Friday April 22, in Tamworth for the Tamworth Country Music Festival, as well as Saturday April 23 in Tamworth for KIX live In The Park. Amy will also appear onstage in Queensland this September as part of CMC Rocks QLD.
Nothing But Wild is out now.
Listen: Nothing But Wild
Watch: Nothing But Wild (behind the scenes video teaser)
AMY SHEPPARD – NOTHING BUT WILD – Official single artwork
AMY SHEPPARD SHOWS
SAT 23 APR | KIX LIVE IN THE PARK, TOYOTA PARK, TAMWORTH NSW | ALL AGES
Free event
THUR 22 SEPT-SUN 26 SEPT | CMC ROCKS QLD, IPSWICH QLD | ALL AGES
Sold out
Melbourne's newest indie pop master Ryan Meeking has today shared his fresh cinematic single Endless Run. An evocative work, set within the joyous bloom of festival party culture, Endless Run is rich with euphoric abandon. Its visceral, multi-layered rhythm celebrates a summer to end all summers, its engaging lyrics highlighting the intense relationships that follow.
Meeking has released a stunningly bold video to accompany the track, inspired by human movement and directed by filmmaker and photographer Rick Clifford (Ainslie Wills, Bad Pony, Tori Forsyth). After having his music featured on massive television shows such as Suits, So You Think You Can Dance USA and Teen Wolf, Ryan Meeking (Whitaker, Gossling) is moving from one musical world to the next with this standout pop gem. And he'll be celebrating the release with a launch show at Small Time (Brunswick) on August 12, tickets are available now.
Endless Run feels like just like its namesake – an infinite, beautiful journey into the unknown, characterised by an undeniable groove; Meeking's cool, calm voice; clever melodies; and sharp, concise production. The track has influences of Jack Garrett, Gotye, and Benee, but feels particularly unique to Meeking and speaks to years spent intently, passionately studying pop writing. Co-produced and engineered by Sam Swain (Josh Cashman, Obscura Hail) and mastered by Randy Merrill (Taylor Swift, Lady Gaga, Justin Bieber), Endless Run is a heady, all-encompassing track. Meeking explains: "You're in the festival crowd. Drink it in. Your friends, thousands of others, the music, the party, the complete loss of any sense of time and space – and who cares: the community in that. Everything is now, everything is amazing and its just the beginning. Welcome to your Endless Run."
The video for Endless Run is a brilliant spectacle of light and movement, somehow both nostalgic and futuristic all at once. Meeking dances alone in this colourful world, and the result is hypnotic. Speaking on how the clip was developed – Meeking explains, "We knew we wanted to place the clip in a 'nowhere' space, an unnatural world created especially for the audience – like all my new music to come – so we took a risk on a rare new piece of lighting tech to get us there and it totally paid off. In fact, it really took on a character and life of its own. This is also the first time I've worked on music and really thought about how it sat in my body, so we went through a bunch of ideas on how to put human movement at the centre of the clip. In the end, nothing made more sense than what you see. A peppering of strange sci-fi vibes, some Rick Clifford magic, and we had a clip for Endless Run."
Endless Run is another stellar addition to Ryan Meeking's glowing and diverse discography, one which demonstrates his lifelong pursuit of music and art, and dedication to his craft, as he describes, "I talk a lot about music production because it's something I'm incredibly drawn to, but nothing matters to me more than the song. So making music is always a balance between these two elements. My affinity with music started with my grandparents' piano and took root in the theatre, watching family perform in musicals like Les Misérables. Something about that art form stuck with me – the bare, honest storytelling set to intricate, clever composition – music that doesn't hold back. I don't write for the theatre, but those qualities are something I've never escaped chasing in my own music. I guess I always think, 'Why limit anything if the song can carry it?' Making Endless Run was no exception."
Endless Run is out July 14.
Tickets to the Small Time launch show on August 12 are available now.
THU 12 AUG | SMALL TIME, BRUNSWICK VIC | ALL AGES
Book a table smalltimegroup.com | 0497 617 857 | Artist donation at Eventbrite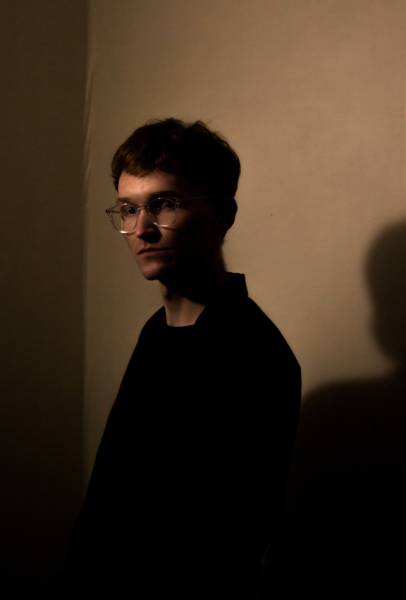 Enigmatic NZ electronic artist Lontalius, also known as Eddie Johnston, has today announced his glowing new single Swim, a comforting, honest track about accepting the ups and downs of life, out now. Swim is also accompanied by a stunning clip, made in collaboration with Phoebe Gittins and Arty Papageorgiou (Pacific Heights, Whim, Weird Together). The prolific young artist has also announced his new album, All I Have, set for release on October 4. Lontalius will be joining Japanese Wallpaper on the road for his first ever Australian shows in October and November this year, kicking off at Melbourne's Corner Hotel on October 25, then moving through Perth, Adelaide, Sydney and wrapping up in Brisbane at The Brightside on November 9.
Swim is an endearing track, seemingly buoyed by pessimism and optimism at the same time. Reminiscent of indie pop giants The 1975 and Troye Sivan, Swim is driven by a pounding beat and intricate guitar lines (not to mention a killer solo towards the end) while Lontalius' idiosyncratic vocal floats above it all. Speaking on the inspiration behind the track, Lontalius says, "Swim is about the acceptance that with all the heartbreak, anxiety and stress of being young, the universe is still leading you on the right path. You can have everything seemingly perfectly lined up in front of you, but sometimes it just won't work out… it's a song that i'm really proud of. It hit a lot of marks I had been trying to hit for the past few years. It's energetic and it has a pace to it that I haven't done before, all the while still living in the 'lontalius' world, I think."
The clip for Swim zooms in on the self-reflection in the song in a figurative and literal sense. Lontalius sings alone, in the gorgeous Wellington wilderness, looking deep into a mirror suspended in mid-air. The clip is beautiful, dreamy; an appropriate visual representation of Swim, as Lontalius explains, "The video follows me singing the song into a mirror, walking along various locations in my home Wellington, NZ. With the song mostly being a dialogue with my own brain – a moment of self reflection, it made sense for me to sing it back to myself. This clip was a culmination of a few ideas we'd had in our minds for a while. The picturesque NZ landscape never fails to contrast the emotion in my music…I made it with Phoebe Gittins and Arty Papageorgiou. They've done all of my videos as well as a number of other NZ artists. We tend to have similar ideas around what will work, I'm not sure if I could work with anyone else."
If Lontalius' debut LP I'll Forget 17 was a snapshot of his life as a teenager, All I Have documents the period in life when he was exiting adolescence and entering adulthood. Outgrowing one era but not yet ready, perhaps, for another. With a characteristic melancholic, yet beautiful temperment, paired with wistful synthesisers and soft, gentle guitar, All I Have is a superb collection of songs from this impressive artist. Working in LA alongside Grammy award winning producer Om'Mas Keith (Frank Ocean, John Legend, Jay Z), Jim Fairchild (Grandaddy, Modest Mouse), Roy Blair (Kevin Abstract) and Mr Hudson (Kanye West), Lontalius dove deep into a varied array of infuences for this second album, drawing inspiration from the artists he grew up listening to, such as U2 (circa Joshua Tree), REM, and Coldplay, alongside modern pop auters Kacey Musgraves and Lorde. Reflecting on the album, Lontalius enthuses, "The main themes on All I Have are love, youth and anxiety. I started writing it at 18 so it basically follows my own experiences with love, being away from home, new pressures and pleasures, as well as that general feeling of 'coming of age'. Just trying to make sense of it all… It was my intention to add a little more energy and life into my music than I had done before. I had built up energy and I wanted to let it out! It was also important to me that it didn't end up being a bloated, 20 song thing. I wanted to be able to grab it all with one hand."
Lontalius will be playing his first Australian shows ever in October and November this year supporting Japanese Wallpaper on his Glow national tour. Thrilled to be hitting the road for what is set to be a beautiful, immersive experience for audiences, Lontalius says, "I'm really happy I'm finally making it to Australia! I'm doing solo sets, playing new and older music from even my soundcloud days. Trying to create a sound that people can get lost in for 30 minutes or so."
Swim is out now. All I Have is set for release on October 4.
LONTALIUS NATIONAL TOUR (SUPPORTING JAPANESE WALLPAPER)
FRI OCT 25 | CORNER HOTEL, MELBOURNE VIC| 18+
SAT OCT 26 | SEWING ROOM, PERTH WA | 18+
FRI NOV 1 | LION ARTS FACTORY, ADELAIDE SA | 18+
FRI NOV 8 | OXFORD ART FACTORY, SYDNEY NSW| 18+
SAT NOV 9 | THE BRIGHTSIDE, BRISBANE QLD | 18+