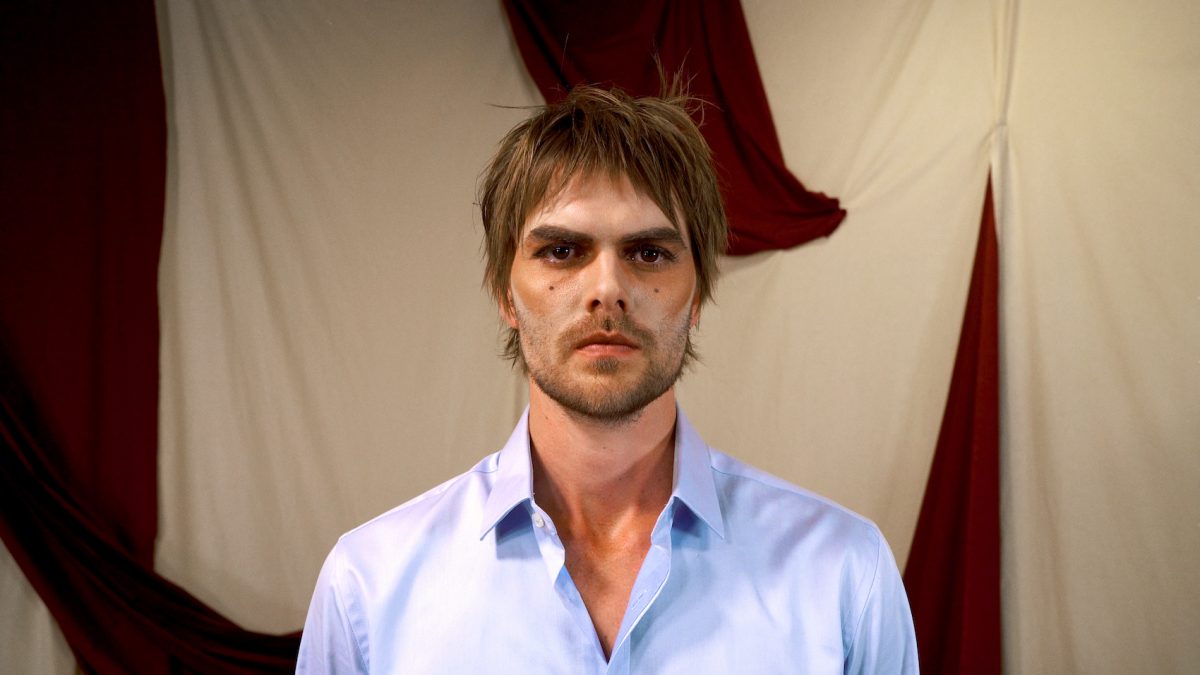 The sonic equivalent of entering a dream world, the new single Terminals, the latest outing from Sydney singer-songwriter Jordan Wilson, murmurs and charms with otherworldly delights. Inspired by a cultural reset, Leonard Cohen and some well-timed real life absurdity, Terminals is also today accompanied by the release of a captivating and potent music video. And Jordan Wilson fans can also catch him performing the new single and many other musical delights alongside Motion Sickness at The Chippo Hotel in Sydney on Thursday 24 November and The Old Bar in Melbourne on Wednesday 7 December.
A fluid, intimate and atmospheric dive into Jordan's heady musical world, Terminals marks the second single from Jordan's solo endeavours, following on from the melancholic and delectably gripping 2021 track Totem. Boasting glimmering soundscapes, lush melodics and languid intensity, Terminals charms in its abstract yet approachable creative universe, as if Thom Yorke, Nick Cave and Agnes Obel were billowing through a dream accompanied by Jordan's ever-emboldened stylings. Also inspired by Jordan's own personal juxtaposition experienced after returning from living in Europe and being on a jobsite back home, Terminals grew from a moment of absurdity into something with much deeper meaning, as Jordan explains, "Terminals was written after I had just gotten back from a stint living in Europe. I was a bit down and lost so my father corralled me in to coming to work for him. My body was in shock from going from sipping lattes on the Parisian streets to digging holes in the Australian suburbs. I overheard one of the other workers at lunch after going to the toilet: "You know mate, no matter how hard I shake it, there's always two drops left". I was eating lunch by myself, but it made me laugh out loud on the spot. Something about the absurdity of it all brought me back to earth and I was able to start writing again. That line means something else to me now, but it helps me to appreciate the many situations that life can throw you in."
Working with Daniel Lee Kendall on Terminals, with Daniel co-producing and mixing, the sublime new track was mixed by William Bowden, while its equally mesmerising accompanying music video was brought to life by frequent Jordan collaborator Odin Umeofia as well as Jordan's brother and fellow artist Lavrence. Featuring Jordan and his partner Maia Marsh, the clip ultimately embodies the notions of transformation and uncertainties, frequently flipping the watcher in and beyond the physical lighthouse, with the fanciful lyrical and ambient music coating proceedings. Devised by Jordan himself alongside his team, the end result draws you deeper into the Terminals narrative while, overall, blending hope with the unknown. "I came up with the concept of this clip alongside my collaborator Odin Umeofia and my brother Lavrence always helps as well," shares Jordan of the Terminals music video. "My partner Maia Marsh who plays under her own name and a band called Motion Sickness features in it with me. It's set at/in a lighthouse which represents the Terminal or house of transformation. It's a powerful image as it sits on the coast as an isolated figure and calls out to the great unknown, guiding ghostly ships to shore. The clip cuts from 'inside' the lighthouse to out. I wanted the inner world to be freaky and spoofy to represent the underworld of the psyche and have that release of the outside shots culminating in the final lines of the song, 'We know the way out'."
An artist, songwriter and performer already firmly established for his work with indie duo Georgia Fair, Jordan has been steadily evolving his own solo creative works, with a debut solo album building on the horizon following the release of his debut solo single Totem and its follow up Terminals. Signing a major label deal at the age of 21, Jordan has previously landed two albums in the Top 100 ARIA charts, lived and recorded in Australia, Europe and America, and has previously toured and performed alongside the likes of John Mayer, Paul Kelly and Kate Miller-Heidke. Also recently publishing his first ever book last year, a collection of short stories and poems Some Short, Some Long, Jordan is set to weave more musical and creative magic beyond 2022; but there's still plenty of magic left as the year draws to a close, including some live shows on the cards set to showcase even more Jordan's solo work up close and personal, as Jordan concludes, "I think I'll be going out as a duo for this run of shows. I'm still writing the album and trying songs out on the audience, so it's nice to show them bare bones to really get down to the core of the message and see what comes across and what doesn't."
Terminals is out today, Friday November 18.
JORDAN WILSON – UPCOMING TOUR DATES:
THURS 24 NOV | THE CHIPPO HOTEL, CHIPPENDALE NSW
Supporting Motion Sickness
WED 7 DEC | THE OLD BAR, FITZROY VIC
Supporting Motion Sickness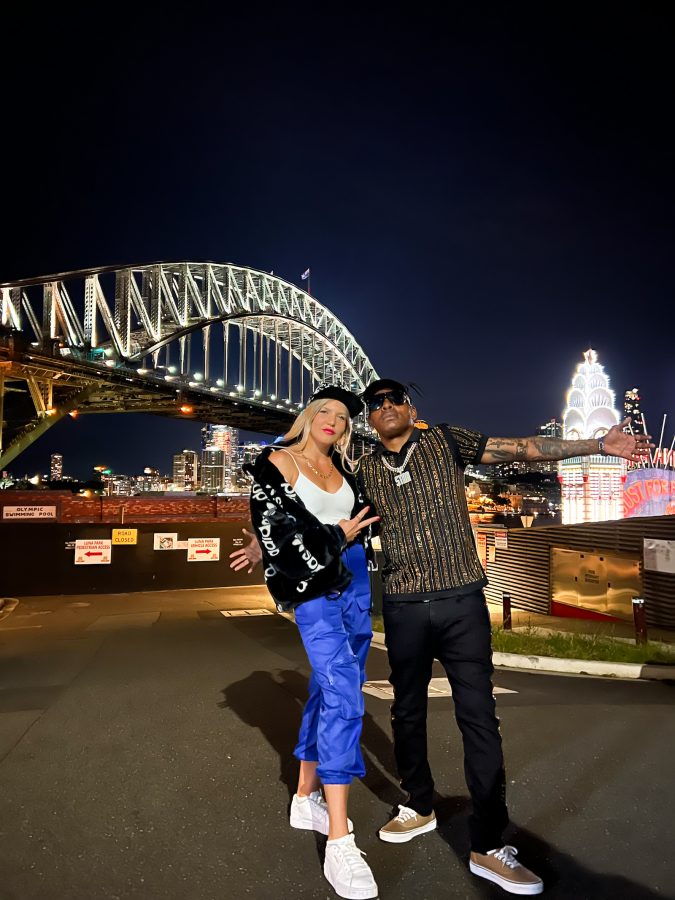 Unexpectedly marking a posthumous release for one of the most successful rappers of his time, the new single Do You Want It by the legendary Coolio and featuring Australian rap and pop artist Katija is a cheeky yet dominant jam loaded with lashings of vivid sensuality. Having been in motion prior to Coolio's untimely passing, Do You Want It releases today as previously planned by both Coolio and Katija on October 28; and, by sheer coincidence, the track's unveiling falls exactly one month since the world lost the pioneering rapper, producer and actor.
Bringing together Aussie rapper Katija's sharp delivery with Coolio's trademark flair, Do You Want It was inspired by the music and cheek that Coolio himself was feeling while visiting Australia. Having met Coolio while he was in Melbourne, Katija's fateful in-person introduction to Coolio at the time inadvertently grew into creative and collaborative magic, with Coolio soon reaching out to Katija to feature on a new song he'd been working on. "It was one of those times in life where the stars just aligned," shares Katija of meeting and eventually working with Coolio."I had just started working on my first few singles at Cosmic Bounce Records Studio's in Brunswick with my talented producer, KB. Coolio was here in Melbourne for the Made In The 90s Tour and he was introduced to the studio by Scorpion Media who had met him behind the scenes at the Bliss N Esso concert where he performed Gangsta's Paradise in February this year. Coolio had a creative itch to start writing music again, you could see it and feel it in his energy. Coolio said he had been to other studios around Melbourne, yet had never finished a song and said it wasn't until he walked into CBR that he finally felt at home. It was the night of my video clip shoot for my single Lullaby, and here was Coolio just chilling on the couch hanging out after he'd finished a recording session with KB. Coolio stayed the entire night to hang out with us and even started writing his own verses to my song. Two weeks later Coolio was in another session with KB working on one of the few songs they had started together and he decided Do You Want It needed a female feature artist. As we had already started to develop a relationship, I came by the studio, sat in on the session and then began to put pen to paper and write the female version of his verses as my reply. Before I knew it, I was in the recording booth with Coolio mentoring me on how to execute the lyrics on his track." KB adds, "Coolio saw something special in Katija before she even stepped into the booth, he'd tried to finish songs with feature artists, but had trouble finding artists who could match his energy, but Katija did just that."
Boasting sultry horn samples, swaggering beats and oscillating audacious vocals between Coolio and Katija, Do You Want It started life as a beat that instantly connected with Coolio via its fresh and fun 90s inspired sound. Co-written by Coolio and Katija, produced, engineered, mixed and mastered by Kristo Beyrouthy, aka kb808 – the creative spark behind the head-turning beat, Do You Want It went on to evolve into its jaunty end result via Coolio and Katija's unique sonic strengths, with Katija also drawing on her adoration for another iconic rapper for her hypnotic vocal stylings on the new tune, as she explains, "My favourite rapper of all time is Eminem. I was given the nickname Feminem growing up because all I wanted to do when I went to parties or hang out with friends was to show everyone how I can rap any of Eminem's songs word for word, breath for breath. The beat for Do You Want It was produced by kb808, and instantly Coolio loved it, the writing came so naturally to him, because the sound was familiar to his 90s style music background and influences."
Harnessing her love of performance and all things creative before going on to study music, dancing and acting, Katija has frequently appeared on stage in musicals and has worked as a professional Brazilian Samba and Go-Go dancer; but her passion and natural ability for rapping has continuously been apparent, with the talented Sunshine Coast-turned-Melbourne-based artist dreaming of life as a rap artist and hip hop dance performer. Temporarily putting her dreams on hold six years ago to support herself and her mother financially, Katija has tirelessly worked behind the scenes over the years to not only bolster her personal and professional pursuits, but also to truly manifest her ultimate creative desires; a fact that also led to her dancing on stage with Coolio in Sydney for the late rapper's Made in the 90s Festival appearance.
While the world collectively mourned the untimely death of Coolio on September 28 this year, Coolio's legacy inevitably permeates, from his rise as part of WC and the Maad Circle to his Grammy Award-winning single Gangsta's Paradise, a giant array of film and television appearances, eight studio albums and global acclaim since first emerging professionally in the late 80s. With Do You Want It planned for release on October 28 well before Coolio's death, the single was also intended to be the first of many more creative collaborations between Coolio and Katija's, as Katija reveals, "This release had only just scratched the surface of the adventure we had planned, we set the October release date in July. The peculiar thing about this date is that it falls exactly one month to the day of his passing and we felt we needed to honour what was already set in motion and follow through with the release date as planned, even though the circumstances had changed, it is what Coolio would have wanted."
A bittersweet last musical gift showcasing Coolio's incomparable artistic talents, Do You Want It is unapologetically fun and fearless; a modern nod to the rap gods of old alongside an enigmatic showing from a magnetic Aussie artist. "Coolio truly was one of the world's greatest and most iconic rappers of our time," Katija concludes. "He paved the way for rap and hip-hop music to break into the pop music scene and opened the door for many of the great hip-hop artists to follow. To be featuring on a song with one of my biggest idols in the hip-hop music scene is absolutely surreal. I am beyond grateful and blessed for the opportunity I had to work with Coolio. Even though our time was sadly cut short, I will cherish the memories of time we spent together and the relationship we built. Now all I can say is I am honoured to be able to share one of his last ever singles with the world and give everyone the special gift of being able to hear Coolio's iconic voice on a new song one more time."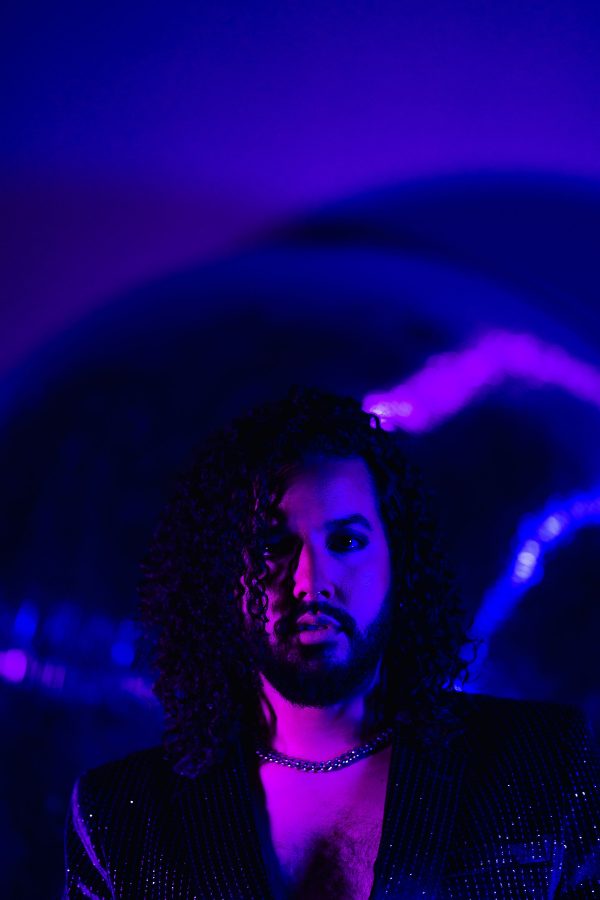 Perth-based singer-songwriter Queency, aka Quentin Thony, is back bustling with bold, suave and sinfully smooth retro pop tinged with modernity, with a brand new single Purple Diamonds officially out today. A delectable sneak peek into Queency's impending new EP of the same name set to drop on Thursday November 24, Purple Diamonds is pure sonic joy that'll bubble the soul and bewitch the ears with polished and effortless ease.
Following on from Queency's previous 2022 single Forbidden Fruit, Purple Diamonds is an unapologetic ode to 80s pop, with nods to the opulent essence of Prince, alongside hues of Whitney Houston and a sprinkle of Michael Jackson evident throughout the infectious track. Written entirely by Queency and workshopped with producer Mason Velios and Robbie Chambers, Purple Diamonds was initially recorded live with Queency's band at the time, before a new arrangement was conjured by Ethan French. Resulting in an effervescent retro pop jam that also oozes with modern wiles, Purple Diamonds also ultimately took some personal inspiration from Queency's own life to achieve the sensual and buoyant end result, as Queency explains, "Purple Diamonds is a metaphor for what you have most precious to give to someone you find irresistibly attractive. You know, when they're just your type and the chemistry is right, you just wanna give that person purple diamonds all night! This song is about feeling so in tune with your partner that you're ready to truly express yourself in the intimacy you have built and may even fall if you keep entertaining this situation. It's about being vulnerable yet insatiable! Look, let's stop sugar coating: it's a booty song! And surprise, surprise, I wrote it as I was falling in love with my partner, so he's definitely inspired it. It's a shameless synth heavy and vocally stacked retro pop track modernised to 21st Century's flavours. It's definitely an ode to 80s pop, but I wanted it to be seasoned to the taste of today! And I like it extra spicy – so we turned the heat all the way up!".
Also teaming up with Tristan Sturmer from Sumo Studios for the overarching Purple Diamonds EP, as well as producers Brian Kruger (AKA Kruger James) and Ethan French, mixing by Brian Kruger and mastering by Adrian Sardi, the ultimate EP broadens the lustier, lush musical flair witnessed on the brand new title track, with the EP expanding out to embrace recurring themes of relationships of all kinds, and navigating each unique and individual connection. From the swooning and smooth as hell crooning of opening track, and previously released single, Forbidden Fruit to bubbling jaunt (I Wished On A Star), hot and spicy soul (Too Late) and heart-rending retro ballads (When Daddy Left), Purple Diamonds is not only as polished and colourfully engaging as its glistening namesake; the EP ultimately also showcases gripping intimacy and optimism, as well as significant catharsis for Queency himself. "The recurring theme throughout the EP is relationships," reveals Queency of the upcoming EP. "Whether in love, lust, friendship, family, or even solitude, navigating relationships with others and the relationship you have with yourself, is not always straightforward. Writing these songs was my way of reaching catharsis in times of anger, sadness, grief, hope and joy. I'm one of these people who live their emotions intensely and sometimes the only way to process them is to turn these emotions into something productive and tangible. That's what I've done with this EP."
A self-proclaimed "stage whore", Queency's live performance alongside his delectable and increasingly signature take on funky, soulful pop and modern R&B has seen the charismatic singer-songwriter draw comparisons to the likes of Ari Lennox, Daniel Caesar, Erykah Badu and Charlie Puth throughout his career. An artist inherently focused on crafting memorable melodies and punchy hooks, Queency's wit, honeyed multi-octave vocals and dynamic dance moves has also seen him increasingly turn ears and heads, with a nomination in 2021 for a Western Australian Music Award alongside an ever-growing abundance of sonic material. First discovering his musical obsession with gusto at the age of five hearing the Spice Girls on the radio, while also singing along to Stevie Wonder as a child, it would be Prince and Whitney Houston, Queency's ultimate biggest musical influences, that cemented the Réunion Island born artist's eventual creative pathway. Already generating buzz with a string of singles, and live performances seared into the minds of fans in Western Australia, the Queency story is truly only just unfolding, with the slick, sleek and sexy debut EP Purple Diamonds ready to dazzle and catapult Queency to even greater heights in late 2022.
For now, fans can salivate over the impending EP's title track, with Purple Diamonds firmly flaunting Queency's relatability, technicality and showmanship in one extremely sleek package. "Purple Diamonds is my precious baby, so I'm genuinely overjoyed to finally be able to put it out in the world," Queency concludes of his brand new single finally releasing into the world today. "And I'm excited AF to release the EP soon. This EP is my very first body of work and I've poured my soul, sweat and tears in it, so I cannot wait to put it out there!".
Purple Diamonds is out today, Thursday October 27.
The Purple Diamonds EP is out Thursday November 24.