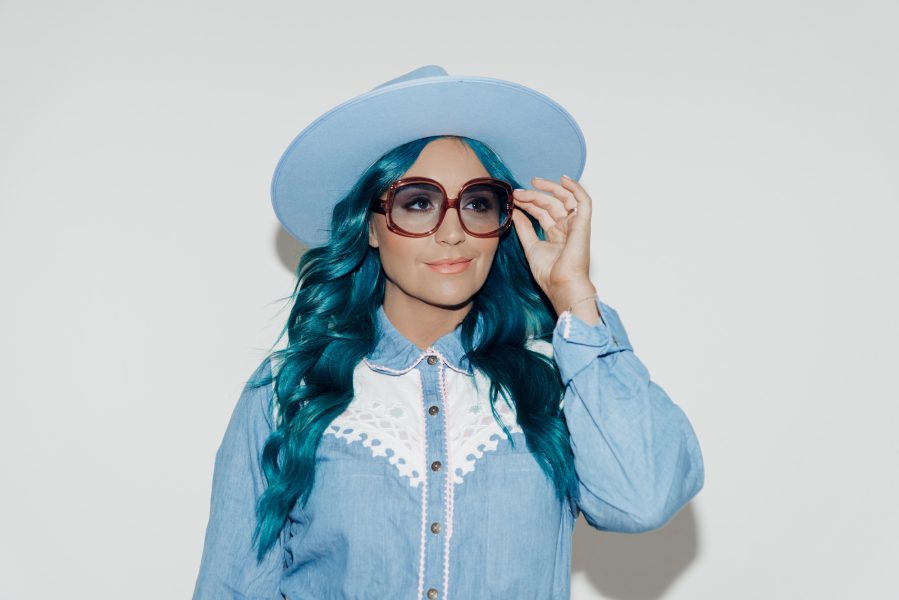 After years spent as part of one of Australia's most popular musical exports, Amy Sheppard has gone solo, with new single Blue Guitar offering a second taste of her forthcoming debut EP, Nothing But Wild – set for release on September 16 and available to pre-order on vinyl and CD from https://www.amysheppardofficial.com/. Following on from the arrival of the title track in April, Blue Guitar is an immersive piece of vibrant country pop from the iconic Queensland artist.
Inspired to share a modern twist on the classic '90s ballads from iconic names like LeAnn Rimes, Faith Hill, and Shania Twain, Blue Guitar is as fierce as it is sparkling, bolstered by impassioned lyricism, a mesmerically powerful performance style, and dreamy instrumentation that transports the listener to the glory days of country music. Working with producers Lindsay Rimes (Kylie Minogue, Luke Bryan, Troye Sivan) and Stuart Stuart (Sheppard, Dean Lewis, The Veronicas), it emerged as the first country song that Amy wrote, who took it to brother George Sheppard for some further musical insights. Before long, it took on a new life as her favourite song from her upcoming EP. As Amy explains, "I really leaned into the beauty of country music storytelling. Country music gives permission for songwriters to weave creative stories and this is where Blue Guitar was born. The storyline follows a woman who returns to visit her small hometown. When she enters a local bar, she is taken aback by a familiar voice. The man singing on the stage is her former lover who never quite made the big time. She notices he is still playing his blue guitar- the same one he used to write love songs to her on. She is filled with the same old feelings she had for him and begins to wonder if the songs he is singing today are still about her."
The accompanying video for Blue Guitar sees Amy Sheppard working with Natalie Sim and Alex Flamsteed from Method to my Madness, having previously teamed up with them for the clip to debut single, Nothing But Wild. With a resumé that also boasts clips for the likes of Jaguar Jonze and Sahara Beck, Amy notes that she felt like she was in safe hands as she stripped things back for the ethereal video. "I wanted to go back to basics and capture this video as a vocal performance with the usual other elements stripped back. We filmed it in the iconic Princess Theatre in Brisbane. I was also inspired by the mood and lighting of videos by James Bay and LeAnn Rimes."
Having launched her musical career as a member of Sheppard which she founded with her brother George in 2009, Amy Sheppard has enjoyed global chart success on numerous occasions. This year however sees her going solo for the first time, with Nothing But Wild set to arrive on September 16 as her debut EP. Working with a number of impressive songwriters for the EP – including Trannie Anderson (Reba McEntire, Gabby Barrett), George Sheppard, Jason Bovino (Sheppard), The Wolfe Brothers, and Phil Barton (The Buckleys, The McClymonts), to name a few – it's a powerful release, and one that means a lot to Amy as a person and an artist. As she explains, the EP focuses on, "the spontaneity of love – whether it's rosy, messy or somewhere in between. Love by its very nature can send you off in many directions. This EP aims to capture that from different points of view."
With the imminent release of Nothing But Wild, Amy Sheppard will also be complementing its release with a number of live performances during August, September, and October, including a hometown launch show at Lefty's Old Time Music Hall on release day – with GA tickets on sale for this show at 12pm AEST on Wednesday August 10. While any live show is an exciting experience for Amy, she notes that the solo nature of these shows will serve as something even more special for dedicated fans. As she explains, "I hope they'll have a great time! It's a combination of the EP tracks, some inspired covers and also some of the songs I recently wrote in Nashville. Should be a great show and I can't wait to perform as a solo artist!"
Blue Guitar is out today, August 5, while new EP Nothing But Wild will be released September 16 and is available to pre-order on vinyl and CD from https://www.amysheppardofficial.com/ and digital https://amysheppard.lnk.to/NothingButWild-EP
AMY SHEPPARD – BLUE GUITAR – Official single artwork
AMY SHEPPARD BLUE GUITAR LAUNCH SHOWS
FRI 12 AUG | EKKA, BRISBANE QLD | ALL AGES
Tickets available from www.ekka.com.au
SAT 10 SEPT | COUNTRY MUSIC RACEDAY, DOOMBEN RACECOURSE, BRISBANE QLD | 18+
Tickets available from www.brc.com.au
FRI 16 SEPT | NOTHING BUT WILD EP LAUNCH, LEFTY'S OLD TIME MUSIC HALL, BRISBANE QLD | 18+
Tickets available from www.amysheppardofficial.com
THUR 23 SEPT | CMC ROCKS QLD 2022, IPSWICH QLD | ALL AGES
SOLD OUT
SAT 1 OCT | SAVANNAH IN THE ROUND, MAREEBA QLD | ALL AGES
Tickets available from www.savannahintheround.com.au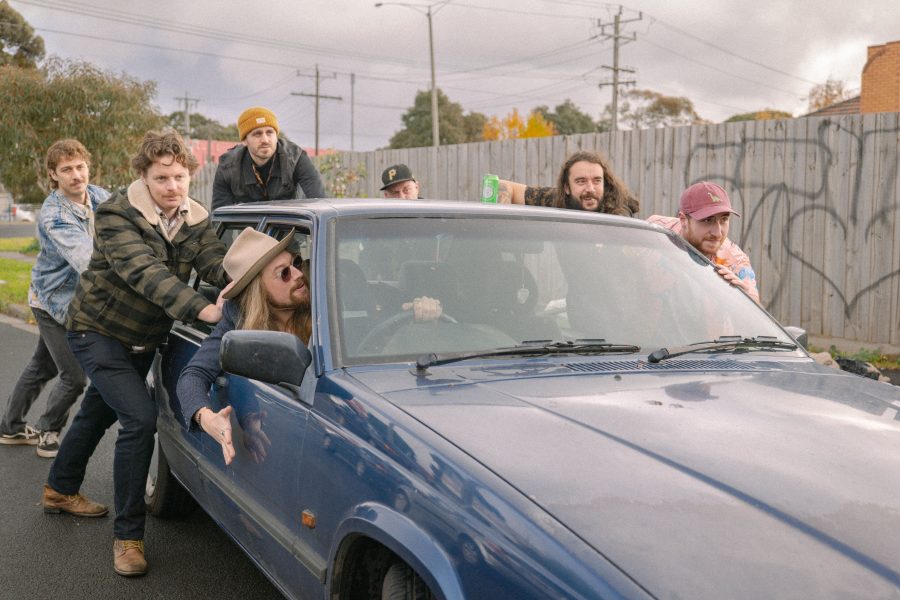 Mere weeks after the release of their latest single, Scotland-born and Melbourne-based indie-soul rocker Millar Jukes is back with his latest release, teaming up with his band The Muscle to unleash the ferocious Gittinit. The first taste from forthcoming EP GIT IT, it's a blistering piece of blues rock, bolstered by catchy vocals, an irresistible groove, and a sense of power that few other artists could even come close to matching.
Harnessing their horn-filled indie-rock sound, Millar Jukes & The Muscle are an unstoppable force on Gittinit, with its all-out intensity revealing everyone involved in the track pushed themselves to their respective limits. Evoking sonic memories of hard-hitting rockers like Royal Blood, Catfish & The Bottlemen, and Rival Sons, Gittinit is a track that oozes power and confidence, and encompasses that feeling when you leave all your worries behind and become the life of the party – much to the admiration of others. As Millar Jukes explains, "Gittinit is about going out and losing it all on the dancefloor. Usually I write songs that are self-deprecating or about relationships, so I wanted to write one just about having a good time. I heard my mates say it when someone is feeling the music, like, 'Ooh, he gittinit!'".
Originally from Glasgow, Scotland, Millar Jukes has been based in Melbourne for over ten years now, curating a well-respected music career in that time, with numerous singles, EPs, and even a self-titled album last year. However, it was only recently that fans got a taste of The Muscle, with June single 'Tongue Tied' introducing the expansive sound that the combination resulted in. As Millar Jukes recalls, "I started out singing more folk and Americana singer songwriter stuff but then moved into a more indie-soul kind of vibe. our drummer, Ben Yarram, got the whole Muscle together. He was like, 'Let me put the band together', and away he went. He's put together some of the best musos I've ever played with. I feel so lucky that these people have decided to form The Muscle. I'm much more confident, not only as a performer but as a songwriter knowing that The Muscle are behind me."
As Millar Jukes moves on from his 2021 album, he's now set to release his new EP, GIT IT, on August 26. Recorded, engineered, and produced by Brent Quick for Headstone Records, and mastered by Tony Mantz, the EP captures the live sound of Millar Jukes & The Muscle, all while showcasing an element of maturity and growth within the songwriting. Gone are the days of leaning into the sadness, GIT IT instead moves away from the ideas of moving on after a breakup, and instead looks at having new relationships and getting caught up in the moment – sometimes a little too much. As Millar Jukes explains, "We wanted to explore a more blues-rock sound when we started writing. These new songs came together pretty organically. Lemon Haze was completely different until we got into the studio and recorded the other tracks. It went from the weird reggae beat to this more driven indie song. It was awesome to see the whole band completely change it on the spot. Recording the whole EP was a brilliant experience, and I hope people like the new direction for this one."
The music video for Gittinit sets the mood deep in the blues/rock bar scene. Directed by Lewis Robert, the black and white clip juxtaposes live performance with a dive-bar audience rocking out, set to a 4:3 ratio reminiscent of 90's video clips. 
Already renowned for their captivating live shows, intense performance style, and powerful musicianship, Millar Jukes & The Muscle will be accompanying the release of their GIT IT EP on August 26 with a launch show at Melbourne's Evelyn Hotel. Set to truly stun everyone lucky enough to be in attendance, the Millar Jukes sound is one that continues to grow and expand with every passing minute, with the upcoming show set to feature the group as an eight-piece band. Of course, that's just business for usual for Millar Jukes & The Muscle, with the intent of every show being to create an experience that the audience won't soon forget. As Millar Jukes explains, "We just get up there and try to blow the roof off! It's big energy for a big sound."
Gittinit is out today, August 5, and new EP GIT IT will be released August 26. [Pre-save GITTINIT]
FRI 26 AUG | THE EVELYN HOTEL, MELBOURNE | 18+
Request private stream: GIT IT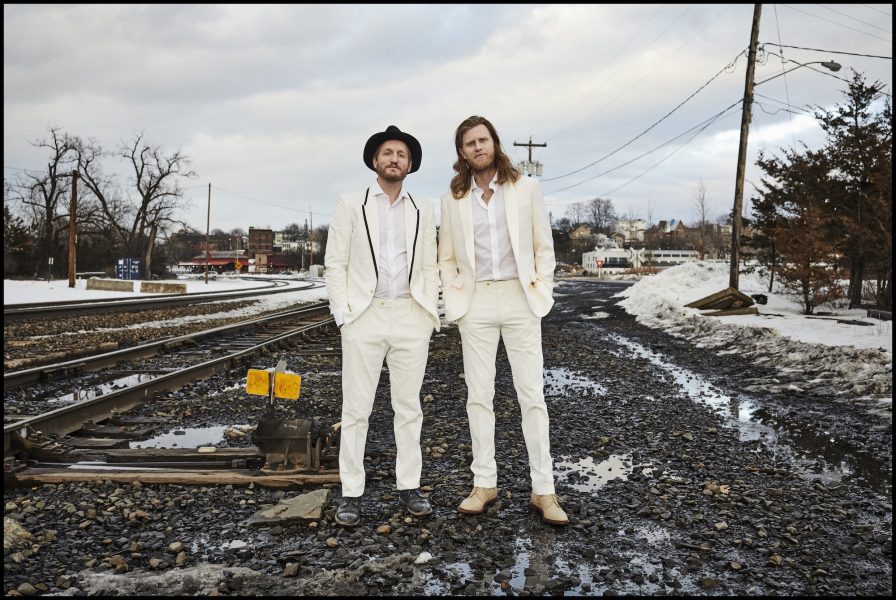 They've soundtracked countless lives with their inimitable sound, sold millions of albums, and have sold out shows the world over. Now, three years since their last visit to our shores for Splendour In The Grass and five years since their last national tour, American folk-rock outfit The Lumineerswill make their triumphant return to Australia this November and play their first ever headline show in New Zealand, with dates in Auckland, Brisbane, Sydney, and Melbourne – proudly presented by Handsome Tours and Bluesfest Touring.
Kicking off at Auckland's Powerstation on November 11, The Lumineers will then hit Australia to play Brisbane's Fortitude Music Hall on November 13, before heading to Sydney's Aware Super Theatre on November 15, and wrapping things up at Melbourne's Margaret Court Arena on November 18.
Tickets go on sale at 9am local time on Friday 5 August from http://handsometours.com/tours/the-lumineers-4/, with an artist presale live from Thursday 4 August at 9am local time, and a Handsome Tours presale live from Thursday August 4 at 2pm local time.
"We can't wait to finally return after three long years to Australia and are excited for our first headline show in New Zealand ever for us.  We'll see you out there!" – Wesley Schultz.
After forming as a duo comprising vocalist/guitarist Wesley Schultz and percussionist/pianist Jeremiah Fraites in 2005, The Lumineers first found their way onto the global music scene in 2012, with their Platinum-selling self-titled debut album boasting the massive Ho Hey, which would top charts around the world, and eventually be certified 5xPlatinum in Australia. The group would follow up their debut in 2016 with Cleopatra, which would not only reach #2 in the ARIA Singles Charts, but also amass more than 116 million streams globally. Releasing their third record, the aptly-titled III in 2019, The Lumineers briefly returned to Australia for a pair of performances in NSW: an intimate show at Sydney's Enmore Theatre and a high-profile appearance on the 2019 Splendour In The Grass line-up.
Having been performing on some of the world's greatest stages for the last decade, The Lumineers returned in early 2022 with their fourth full-length album, Brightside, which would top the charts in their native US. Amassing over 5.5 billion global streams for their celebrated discography and selling over 5 million albums, the duo are now set to bring their eclectic and acclaimed folk rock sounds back to Australian shores once again.
Tickets go on sale to the general public at 9am local time Friday 5 August, for tickets and further information, head tohttp://handsometours.com/tours/the-lumineers-4/

THE LUMINEERS AUSTRALIA AND NEW ZEALAND TOUR 2022
Presented In Partnership With Handsome Tours And Bluesfest
FRI 11 NOV | POWERSTATION, AUCKLAND | 18+
SUN 13 NOV | FORTITUDE MUSIC HALL, BRISBANE | 18+
TUES 15 NOV | AWARE SUPER THEATRE, SYDNEY | AA
FRI 18 NOV | MARGARET COURT ARENA, MELBOURNE | AA
Stream: Brightside
Stream: The Lumineers complete playlist
ABOUT HANDSOME TOURS:
Handsome Tours is a boutique promoter with 20+ years experience in touring some of the world's finest artists across Australia & New Zealand; working with acts including Gang Of Youths, Phoebe Bridgers, The Kid LAROI, The xx, Stormzy, The War On Drugs, Bon Iver, Middle Kids, Skegss and Fontaines D.C.
ABOUT BLUESFEST TOURING:
Bluesfest Touring presents the best international legendary & emerging artists in Blues, R&B, Rock, Soul, Folk, Punk, Hip-Hop, Reggae and Jazz across Australia and New Zealand each year; proudly presenting music royalty including Robert Plant, Iggy Pop, Mary J Blige, George Benson, Bonnie Raitt, Brian Wilson (The Beach Boys), Patti Smith, John Mayall, Mavis Staples, and Jimmy Cliff.