Ever-engaging and perpetually cutting-edge, indie shapeshifter Georgia Fields once again wows with elegant ease on her bold new track Holding My Hands Out, officially released today.
A magnetic showing of fearless art-pop and searing vulnerability, Holding My Hands Out marks another sublime insight into Georgia's upcoming third full-length album Hiraeth. The new track is accompanied by a bewitching, kaleidoscopic music video – in which we see Georgia ominously expel moths from her mouth – firmly reflecting thematic notions of rebirth, and the dark depths of the subconscious.
Georgia will be celebrating the single's release with an all ages matinee show at Wesley Anne on Sunday July 10.
Holding My Hands Out dazzles in textural dexterity, powerful melodics, and the compelling vocal stylings of Georgia herself – as she strides freely from breathy serenity to dauntless power. Brought to life by producer, engineer & drummer Josh Barber (Gretta Ray, Emma Anglesey, Gotye), the recording process saw Georgia and Josh experiment with found objects, crafting the track's distinctive snare sample by layering half-broken children's toys and vintage wood percussion. Terracotta pots were played melodically with felted sticks. Finally, with the addition of Georgia's string quartet Andromeda, it's little wonder the end result is otherworldly, immersive and lush; a perfect adjunct to the single's inspiration and narrative content, as Georgia elaborates:
"It's a song about that primal desire we all have to be held. It's about reaching your hands out for comfort, but grasping at shadows. From a songwriting perspective, I was inspired by the simple yet anthemic choruses of artists like Sarah Blasko, Weyes Blood and Sharon van Etten. I was also hugely impacted by the novel Islands, by Australian author Peggy Frew. There's something about Peggy's writing that cuts straight to my heart – I've found all her novels deeply affecting. Holding My Hands Out is partly written from the perspective of her character June, as well as June's mother, Helen."
The video for Holding My Hands Out features the eleventh collaboration between Georgia and independent director and cinematographer Rohan Spong. Georgia emphatically stands front-and-centre, embodying the poignant lyrics and oscillating emotives, styled in striking, statement sleeves by iconic Australian label Sass & Bide and a custom piece from Anna Cordell Clothing. As to the video concept and final mesmerising end result, Georgia shares:
"Something very special happens when I hand a song over to Rohan. His visual interpretation of my music always reveals a deeper understanding of my own songs back to me. I rarely present a video concept; I'm always keen to hear what the song sparks in his mind's eye."
"For Holding My Hands Out, we wanted to play with light, colour and shadow, referencing the lyrics 'you move like a shadow'. Rohan had this idea that I could cough up moths, and they would swarm above me like a cloud of unspoken menace. I loved this because moths represent transformation and rebirth, but also disguise, our hidden nature, and the night – the realm of the subconscious. To create that feeling of non-space, or the internal landscape (similar to The Void in Stranger Things), we filmed in both the cyclorama and black room at DCF Studios in Thornbury."
Since emerging onto the Melbourne music scene in 2010 with her critically-acclaimed self-titled debut album, Georgia has continued to sonically surprise her audience. Her solo show sees the genre-defying trailblazer swap between electric guitar, vintage keyboards, and textural live looping. Georgia is also regularly joined by her 4- piece band of multi-instrumentalists, and frequently collaborates with the Andromeda String Quartet in an ethereal, art music / chamber folk crossover. In 2020, she launched Mother Lode: an online community for self-employed musicians who are mothers.
Now, Georgia sets her sights firmly on the release of her third studio album Hiraeth; a follow-up from 2016's Astral Debris, which garnered airplay on Douple J, ABC Radio National and community radio nationwide. Inspired by the Welsh word with no direct English translation, Georgia's new body of work explores "a profound longing for a home you can't return to…the nostalgia/grief for the lost places of your past". Holding My Hands Out is a salient snippet of what's to come on Hiraeth, while ultimately offering Georgia the chance to turn her creative verve outward once more, as she concludes:
"The process of songwriting and recording is quite an internal one for me – so I'm really looking forward to shifting my focus; sharing this song with the world, and seeing how it connects with people. It's a vulnerable feeling, but also quite joyful."
Holding My Hands Out is out Friday 17 June. Hiraeth is due in November 2022.
This project is supported by the Victorian Government through Creative Victoria, as well as the Australian Government through the Australia Council, its arts funding and advisory body.
HOLDING MY HANDS OUT SINGLE LAUNCH
SUN 10 JUL | WESLEY ANNE, NORTHCOTE | 3PM MATINEE | AA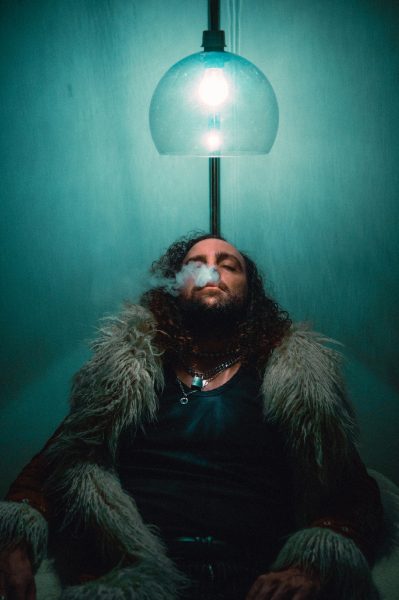 A breathless moment of cinematic aural euphoria, the new single REAL from electropop artist Boo Seeka is a tangibly immersive and sublimely produced outing, born from the COVID-19 pandemic but ultimately presenting with glistening ease. REAL also firmly sets the scene for a long-awaited second Boo Seeka album, with Between The Head & The Heart officially confirmed for release on Thursday June 30 and available to presave now. And shortly after gifting his brand new opus to the world in late June, Boo will also be taking to stages across Australia alongside multi-platinum producer Hayden James, supporting James in Brisbane on August 12, before travelling to Melbourne, Adelaide, Perth and finally in Sydney at the Hordern Pavilion on Saturday September 3.
REAL gleams with drizzled synths and vibrant beats, as Boo's dreamy vocals effortlessly billow you into the clouds above. And while generally not drawn to devouring music while he creates, it's on both REAL and its broader album Between The Head and the Heart that Boo allowed himself to melt into artists like Billie Eilish, Moby, Massive Attack and Glass Animals during the writing process; and the end result is nothing short of chilled whimsy and multifaceted meaning, as Boo explains, "REAL is definitely one of my favourites on the record for me and has so many different messages embedded in the meaning. I wrote this song at a bit of a low point, with the idea of creating a song that can be a bit of a sing-a-long wherever the listener may be. My album, Between The Head and the Heart, is twelve separate messages that I wrote throughout the COVID period. I really needed to do this for myself, and it has undoubtedly helped me get through the last 12 months. I never want to give away the exact message or meaning of why I wrote a song, firstly, because some things are incredibly specific and personal, but mainly, I love the idea of a listener creating their own meaning to the track. That's the most important thing about art and music to me."
The broader impending new album Between The Head & The Heart is as equally heartfelt and enigmatic as the etheareal latest single REAL; from the swooning overtones of opening track Dream to moments of deeper electronica on I Like It Like, dance-anthem vibes on previous single Next To Me, dreamy pop-driven jaunts on the Glass Animals-esque Superstar and, finally, acoustic beauty on closing track on Let Me In, the impending new album truly captures intimacy and sonic eloquence with fluent ease, enrapturing you momentarily in a breathless and astonishing space somewhere between thought and feeling.
Working alongside producer Matt Bartlem for Between The Head & The Heart as well as input via Jay Bainbridge, Hayden James, Luke Palmer and Ian Peres throughout the album, the end result for Boo is one remarkably driven by finesse and introspection, as Boo elaborates, "This record is the most personal record I've written to date. I had another record written before this but it didn't feel like it was the right one to release at this time in my life, so I wrote another one. While writing this one, I basically stood in front of a mirror and spoke to myself. That is the best way I can describe what it's all about."
Already an established act in the Australian musical landscape since Boo Seeka's astral debut single Kingdom Leader back in 2015 and a debut album Never Too Soon in 2017, 2022 for Boo continues to shape itself as a year of triumphs, not just with the approaching reveal of a hotly-anticipated second full-length album and a collab with acclaimed Aussie artist Hayden James on the track Free, but also with Boo's milestone moment appearing with James onstage at the iconic Coachella Festival in Californa back in April. And fans at home can catch both Boo and James live in action this August, with Boo set to support James on his Aussie Lifted national tour. Reminiscing on his Coachella exploits as well as the ultimate power of live music, Boo concludes, "Having the honour of playing Coachella with Hayden was incredible. It was something I'll never forget, and I can't believe people were already singing our song back to us. Playing live honestly is the most amazing way to connect with people, we are all one entity at that very moment."
REAL is out now
Between The Head & The Heart is due out Thursday June 30 and is available to presave now.
Potent Perth collective Mal de Mer have released a brand new single Mirage, a slinky, funked-up fantasy that'll tap shoes far and wide. Alongside the bustling frivolity of the new tune, Mal de Mer have also announced an accompanying video for Mirage, with both the song and video marking the final alluring glimpse into the group's brand new EP Sanguine which will officially drop on July 8 and is available to presave now.
Mirage continues Mal de Mer's penchant for defying genres and expectations, with atomic glimmer and grooving shimmer pulsing through the veins of the brand new track. Inspired by the likes of Parcels, Anderson .Paak and Lil Nas X, Mirage is permeated by jangly keys, wiry basslines, bright guitars and sun-soaked melodics alongside the striking stylings of vocalist Saskia Fleming. Brandishing a bittersweet narrative beneath infectious instrumentals, Mirage diverges slightly from the six-piece's earlier funk roots, embracing lashings of electronic pop amongst their trademark wiles, while also acting as a must-have anthem to blast in your car (windows down) after a bad day or that breakup.
And while Mirage acts as the final peek into the impending EP, Sanguine, the song's origin story stems from an extremely quick creation, as drummer James Marelich explains, "It's always a great feeling finishing music and finally releasing it, but this one feels especially surreal as we only wrote it a couple of months ago! Watching it transform from an idea into a full-fledged piece of music so quickly has been awesome". And elaborating on the track's fantastical moniker and thematics, vocalist Saskia says, "Mirage is a nonchalant narration of leaving someone that you should have left a long time ago. To me, this song feels like a shower argument – you get to speak your truth, uninterrupted, and finally put that person in their place".
Working with long-time Mal De Mer visual collaborator Sarah Gelmi on the video for Mirage, the resulting filmclip is a comical ode to farewelling a lousy relationship. Expanding on the visual inspiration behind the video, Saskia says, "The video is a satirical send up of leaving a crappy relationship – it taps into the joy of moving on and looking back with relief."
Mal de Mer teamed up with Broderick Madden-Scott on mixing and producing duties, and Joe Carra on mastering for their upcoming sophomore EP Sanguine. Set for release July 8, the group are poised to truly encapsulate the buoyant and transformative notions of the EP's moniker, as Saskia adds, "Sanguine as a body of work follows the disorienting journey out of a toxic situation, and the metamorphosis that takes place afterwards. I reckon the theme of Sanguine is best encapsulated by the definition of its title: optimistic or positive, especially in an apparently bad or difficult situation".
Mirage is out now.
Sanguine is out July 8 and available to presave now.