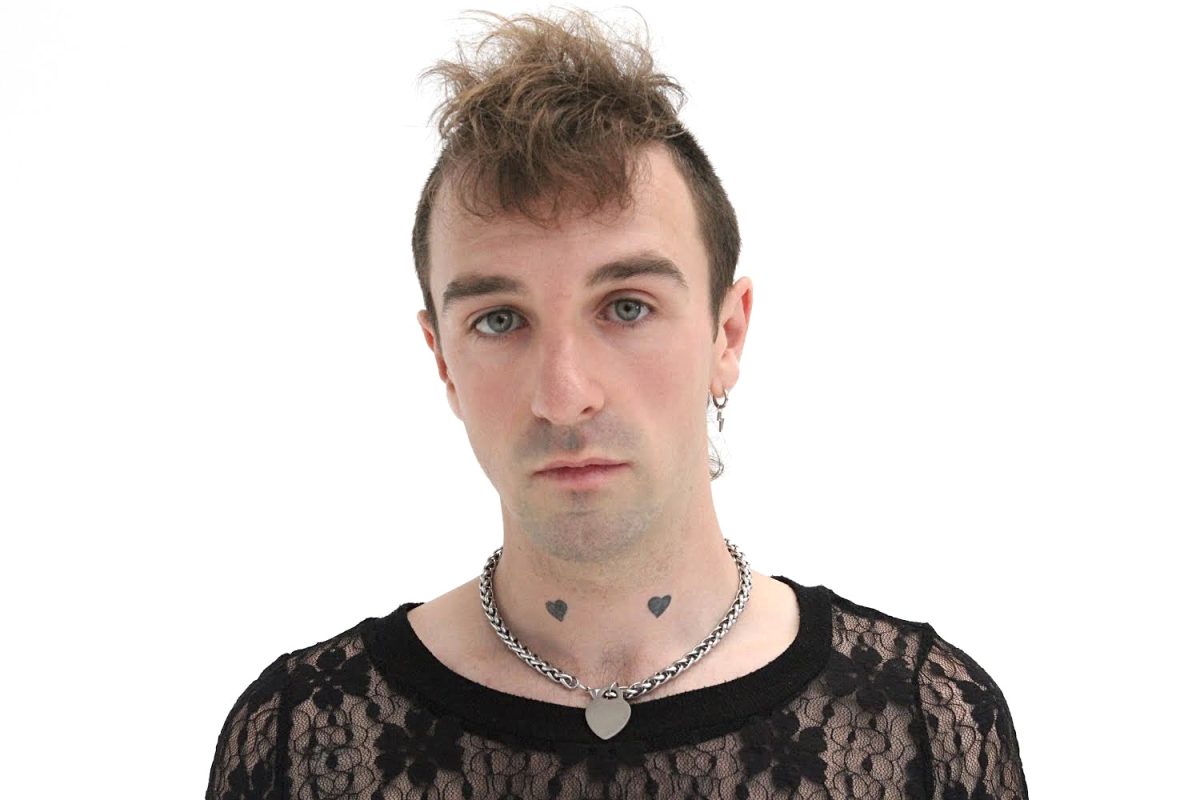 A bouquet of alternative pop and powerful emotives, the brand new single Flowers from Perth artist Eli Greeneyes, out today, is a warm and intimate step ever-closer to the impending release of the Eli Greeneyes self-titled debut EP, set for release on Monday December 12. Also accompanied by a feel-good performance music video, Flowers is a pristine and polished delight, an introspective song, bursting with fresh pop textures.
A glistening elaboration of Eli Greeneyes' increasingly genre fluid trademark sound, Flowers has previously been a track witnessed and beloved at live shows, with the new tune itself also drawing broad inspiration from the likes of Prince, Aretha Franklin, Adele and The 1975. Written, produced and mixed entirely by Eli Greeneyes, Flowers is a raw, warm and soulful blast, equally confessional and empowered, while also showcasing a real-life experience, as Eli Greeneyes explains, "I was given flowers in a relationship which at first I felt really weird about. It seemed like there was an underlying meaning, but I pushed it aside as me being problematically masculine. So, I enjoyed the beautiful gesture only to later find out there was an underlying meaning. The person I was with bought me flowers because they thought I would mirror their actions and spoil them more."
Having previously released a string of conceptual music videos earlier in his career, the accompanying music video for Flowers instead showcases Eli Greeneyes and his band entirely immersed in their creative element, performing and giving in to the effervescent track with fittingly cheerful surroundings for good measure. "Ben Matei (who directed Flowers), and I decided we'd done a lot of concept videos and hadn't made a fun performance video with my band. It is essentially just that, a performance video in a cool space with my band; Madi Hanley on drums, Lachie Hanley on guitar, and me just throwing shapes and having a good time, I guess!".
Via the swooning new tune, Eli Greeneyes has continued to showcase his energetic and immersive sonic wares, with 2022 also offering the hypnotic track People and swoon-worthy tune Not Enough. And with his forthcoming new self-titled EP, mastered by Simon Struthers at Forensic Audio, Eli Greeneyes tackles multiple genres and his own insecurities, emerging with an upbeat, deeply creative and resonating collection of songs that took him enjoyably outside of his comfort zone. "I wrote, produced and mixed the EP by myself alone in my home studio in my parents' spare room," reveals Eli Greeneyes of his new EP. "It was something I haven't done before and was a bit scared to do, but I have really enjoyed the process of being self-reliant and not asking too many people what they think of what I'm making. I feel quite free. It's been great to get back into playing all the instruments and being, for the most part, pretty uncomfortable and freaking out if it's good enough…..if I'm good enough. Stylistically, the EP is quite diverse, it's all about having fun and leaning into the overall genre-blurring pop vibe that I've been creating."
With a voice that could melt butter on a winter's day, irresistible authenticity and a knack for genres that simultaneously nod to the past, present and future with an effortless balance, Eli Greeneyes has been continuously turning heads via his alternative sonic wares centred around messages of identity and power, alongside a gamut of oscillating influences. Originally starting life in a small bedroom in Melbourne in 2020, Eli Greeneyes' ultimate creative identity emerged from a desire to deftly offset angst and passion, going on to work with Australian hip hop icon Drapht on his album Shadows and Shinings, and also finding himself named as one of the 'Top 25 Acts Around The Country To Watch' by TheMusic.com.au back in 2021.
Recently performing a string of shows in Perth armed with his new single, the wait is nearly over to witness the magic of Eli Greeneyes' debut EP in full. But for now, his sublime new track is out and about to charm your ears; and he couldn't be happier. "It's a release in every sense of the word," Eli Greeneyes concludes of finally sharing Flowers to the world beyond the stage. "I've been holding onto this song for a very long time. it always gets a fun reaction at shows, and it's so great to release Flowers and the full EP,"
Flowers is out today, Monday November 28.
Eli Greeneyes self-titled EP is out Monday December 12.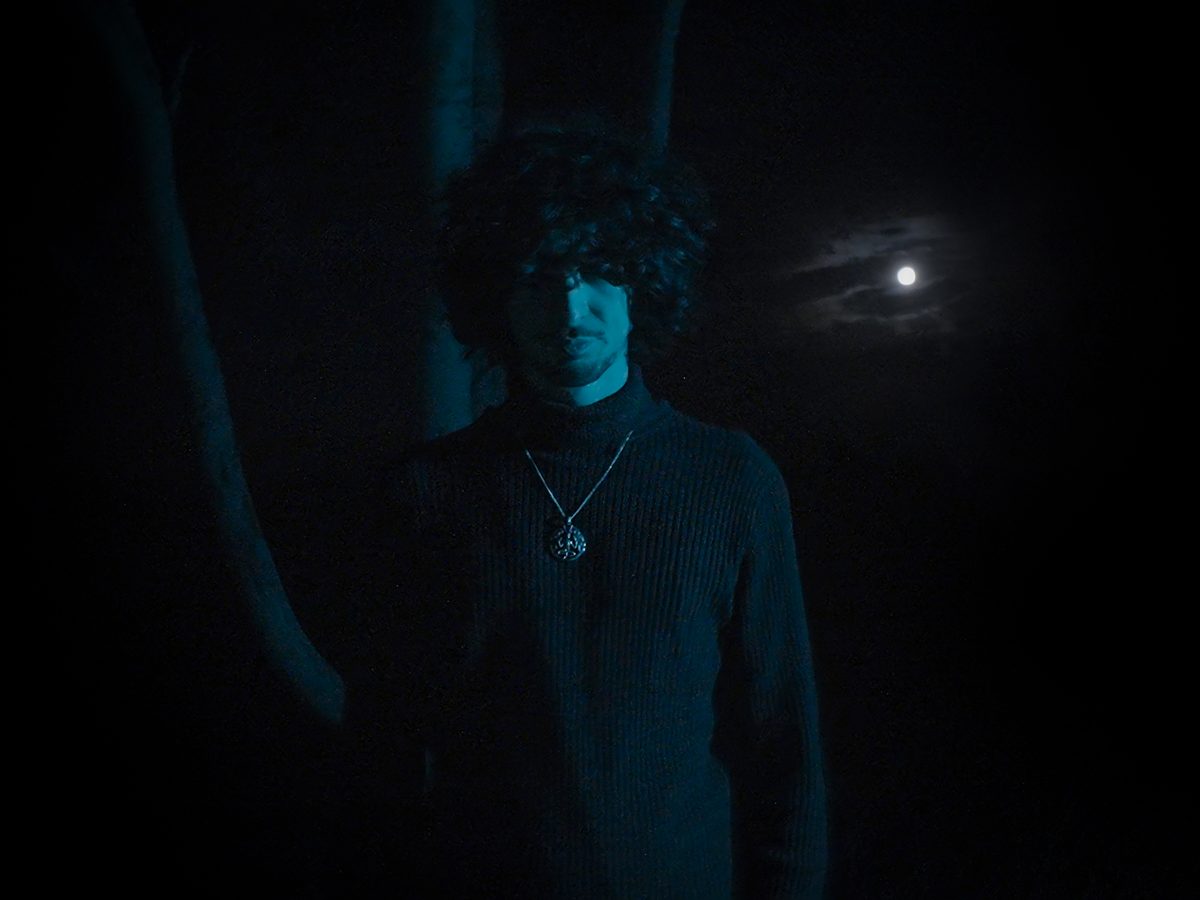 Dark, lavish and impossibly hypnotic, Australian EDM maverick Black Summer, aka Rhys Toms, unveils an exciting new artistic chapter today via his latest single Cernunnos. A dazzling new track, entirely written, performed and produced by Black Summer, Cernunnos also paves the way for the young artist's impending new album Channel Horror, with the deliciously macabre-inspired full-length due out on Monday December 12.
Innovative, entrancing and a gnarly take on the hip hop realm, Cernunnos oozes with glossy beats, woozy synths and the sharp vocals of Rhys himself, calling to mind the smooth stylings of JPEGMafia, Denzel Curry, Iglooghost and SpaceGhostPurrp. And while the track confidently flows with effortless ease, Cernunnos ultimately marks a significant turning point in the Black Summer creative journey; and also the first time the world has witnessed Rhys' vocals in full swing, as Rhys reveals, "I felt like it was time to step to a new level, I always wanted to do vocals but never had the confidence, I've been working on my voice for a long time because I always saw myself as an all-around artist and not just a producer. The ideas I had were so specific for this album that I felt the only way I could get the vision I had was to step out of my comfort zone and be the vocalist too. This single represents almost a rebirth of myself as an artist, it's about dealing with problems in my personal life – like toxic relationships, trust issues, and becoming numb to the way I got treated by people. I took all of that and channelled it into something creative. The song itself is named after an ancient Celtic deity called Cernunnos, a god of fertility, life, and resurrection. To me It represents a neutrality and being in harmony with what's around you, I felt like it was symbolic of the stage I'm in with my music at the moment with how connected I feel to this new stage of my sound."
Rhys co-mixed Cernunnos and its parent album with Chris 'TEK' O'Ryan in Los Angeles, with TEK also mastering the record. Rhys avidly embraced stepping beyond his comfort zone, with the end result culminating in his upcoming full-length Channel Horror. Wielding eight tracks that channel full-blown 80s VHS horror fused into an electronic coating, including snippets from old school horror films and creepy vibes aplenty, Channel Horror balances fresh sounds with nostalgic samples from the bubbling Don't Wear Me Down, to the sparse, glitching Taranis, energetic silk pulsations on hatingmissingyou, the humid beats and lustrous soundscapes of Juno and Solace, bouncy twitches on DIVE and the ultimate spooky-yet-glistening textures on closing track creepshow. Equally a forward-thinking collection of songs as much as a celebration of the dedicated scene Black Summer inhabits, Channel Horror ultimately showcases the bold and innovative flavours Rhys has spent years honing. "My main themes for this album are old VHS horror tapes mixed with paganism," shares Rhys of his upcoming album. "I wanted to bring a really dark and animated atmosphere. I took a lot of inspiration from SpaceGhostPurpp and the aesthetic of the underground scene I'm in."
Tasting instant success at the age of 11 when he was Unearthed by triple j, Rhys' breakout 2017 hit Young Like Me debuted on national television for Channel 9's Children's Hospital Telethon, with the track going on to rack up over three million streams across multiple platforms. But while Rhys, under the moniker Black Summer, undeniably proved to be one of the country's most exciting young producers, he actively didn't rest on his laurels, creating the unidentifiable project Kyotoclan to explore whether his music could stand up anonymously without the surrounding hype; and it did. Alongside developing his new Black Summer chapter, Rhys also recently co-produced Illy's current single Like You, a track that was added to Spotify's New Music Friday editorial playlist and instantly scored commercial radio love. And once again flexing his creative dexterity, Rhys also branched beyond his usual stylistic territory, co-producing the track Habibi by Pakistani singer-songwriter Asim Azhar, which snagged eight million views on YouTube within the first month of release, 300K fan videos made on TikTok and trended at #1 on TikTok (Asia).
While Rhys' creative pursuits from a very young age has spanned eyewatering highs, the road to his current artistic identity was certainly not without its own unique hurdles; but for Rhys, the journey has helped empower and entice even more creative genius out of this electronic wunderkind, with his Black Summer and Kyotoclan endeavours seamlessly colliding on his new album due out in just under a month. "Getting constant hate after the interview I did with triple j Unearthed when I was a kid was tough, I guess it was just because I was so young," shares Rhys of his journey that has built towards the release of Channel Horror. "No matter what I did, there seemed to be no convincing this swarm of hating trolls. I made videos showing how I produced the tracks and it didn't help either. So, I got to the point where, just as an experiment, I started a new artist name and didn't tell anyone about it. It had no bio or backstory attached to it, just a name and my point was to see if my music could stand on its own without any of the 'youngest producer' hype, because honestly, after a few years of constant hate I started to even doubt myself. The name I chose was something completely different from my main name: Kyotoclan. Not long after posting music and collaborating with underground artists, it started to get some love on Soundcloud, more so than my Black Summer name. Songs cracking over 30K listens. Not huge, but I was proud that it happened totally organically, with no promotion or money put into anything, just from people getting excited and sharing. Soon, the problem became about whether I reveal who I am as Kyotoclan or merge the two. After a while I decided to reveal who I am to my Kyotoclan fans. Some of these songs on Channel Horror I had released under Kyotoclan and this new direction was where Kyotoclan was heading, so, in a way, Black Summer has now merged with Kyotoclan."
"Creatively speaking, I really stepped out of my comfort zone and experimented with not just my production but my vocals too," Rhys concludes. "I've previously had features on releases but on this album all the vocals are mine. This is the start of a new era for me and a new chapter of my life."
Cernunnos is released today.
Channel Horror is due out Monday December 12.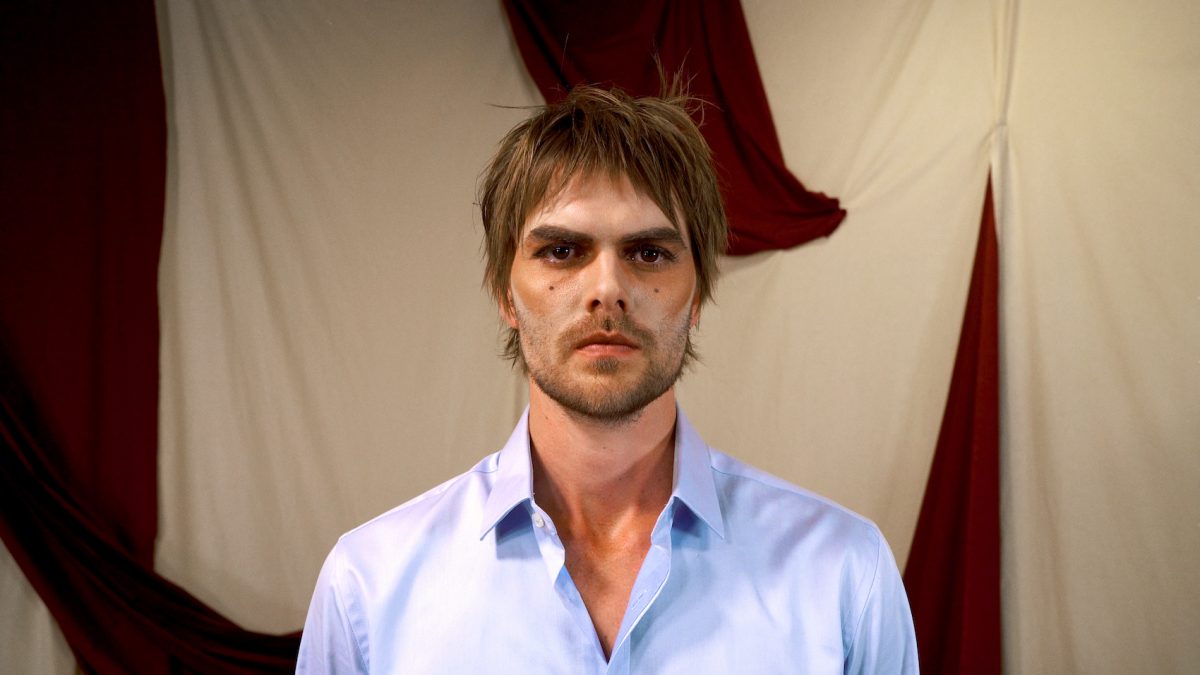 The sonic equivalent of entering a dream world, the new single Terminals, the latest outing from Sydney singer-songwriter Jordan Wilson, murmurs and charms with otherworldly delights. Inspired by a cultural reset, Leonard Cohen and some well-timed real life absurdity, Terminals is also today accompanied by the release of a captivating and potent music video. And Jordan Wilson fans can also catch him performing the new single and many other musical delights alongside Motion Sickness at The Chippo Hotel in Sydney on Thursday 24 November and The Old Bar in Melbourne on Wednesday 7 December.
A fluid, intimate and atmospheric dive into Jordan's heady musical world, Terminals marks the second single from Jordan's solo endeavours, following on from the melancholic and delectably gripping 2021 track Totem. Boasting glimmering soundscapes, lush melodics and languid intensity, Terminals charms in its abstract yet approachable creative universe, as if Thom Yorke, Nick Cave and Agnes Obel were billowing through a dream accompanied by Jordan's ever-emboldened stylings. Also inspired by Jordan's own personal juxtaposition experienced after returning from living in Europe and being on a jobsite back home, Terminals grew from a moment of absurdity into something with much deeper meaning, as Jordan explains, "Terminals was written after I had just gotten back from a stint living in Europe. I was a bit down and lost so my father corralled me in to coming to work for him. My body was in shock from going from sipping lattes on the Parisian streets to digging holes in the Australian suburbs. I overheard one of the other workers at lunch after going to the toilet: "You know mate, no matter how hard I shake it, there's always two drops left". I was eating lunch by myself, but it made me laugh out loud on the spot. Something about the absurdity of it all brought me back to earth and I was able to start writing again. That line means something else to me now, but it helps me to appreciate the many situations that life can throw you in."
Working with Daniel Lee Kendall on Terminals, with Daniel co-producing and mixing, the sublime new track was mixed by William Bowden, while its equally mesmerising accompanying music video was brought to life by frequent Jordan collaborator Odin Umeofia as well as Jordan's brother and fellow artist Lavrence. Featuring Jordan and his partner Maia Marsh, the clip ultimately embodies the notions of transformation and uncertainties, frequently flipping the watcher in and beyond the physical lighthouse, with the fanciful lyrical and ambient music coating proceedings. Devised by Jordan himself alongside his team, the end result draws you deeper into the Terminals narrative while, overall, blending hope with the unknown. "I came up with the concept of this clip alongside my collaborator Odin Umeofia and my brother Lavrence always helps as well," shares Jordan of the Terminals music video. "My partner Maia Marsh who plays under her own name and a band called Motion Sickness features in it with me. It's set at/in a lighthouse which represents the Terminal or house of transformation. It's a powerful image as it sits on the coast as an isolated figure and calls out to the great unknown, guiding ghostly ships to shore. The clip cuts from 'inside' the lighthouse to out. I wanted the inner world to be freaky and spoofy to represent the underworld of the psyche and have that release of the outside shots culminating in the final lines of the song, 'We know the way out'."
An artist, songwriter and performer already firmly established for his work with indie duo Georgia Fair, Jordan has been steadily evolving his own solo creative works, with a debut solo album building on the horizon following the release of his debut solo single Totem and its follow up Terminals. Signing a major label deal at the age of 21, Jordan has previously landed two albums in the Top 100 ARIA charts, lived and recorded in Australia, Europe and America, and has previously toured and performed alongside the likes of John Mayer, Paul Kelly and Kate Miller-Heidke. Also recently publishing his first ever book last year, a collection of short stories and poems Some Short, Some Long, Jordan is set to weave more musical and creative magic beyond 2022; but there's still plenty of magic left as the year draws to a close, including some live shows on the cards set to showcase even more Jordan's solo work up close and personal, as Jordan concludes, "I think I'll be going out as a duo for this run of shows. I'm still writing the album and trying songs out on the audience, so it's nice to show them bare bones to really get down to the core of the message and see what comes across and what doesn't."
Terminals is out today, Friday November 18.
JORDAN WILSON – UPCOMING TOUR DATES:
THURS 24 NOV | THE CHIPPO HOTEL, CHIPPENDALE NSW
Supporting Motion Sickness
WED 7 DEC | THE OLD BAR, FITZROY VIC
Supporting Motion Sickness