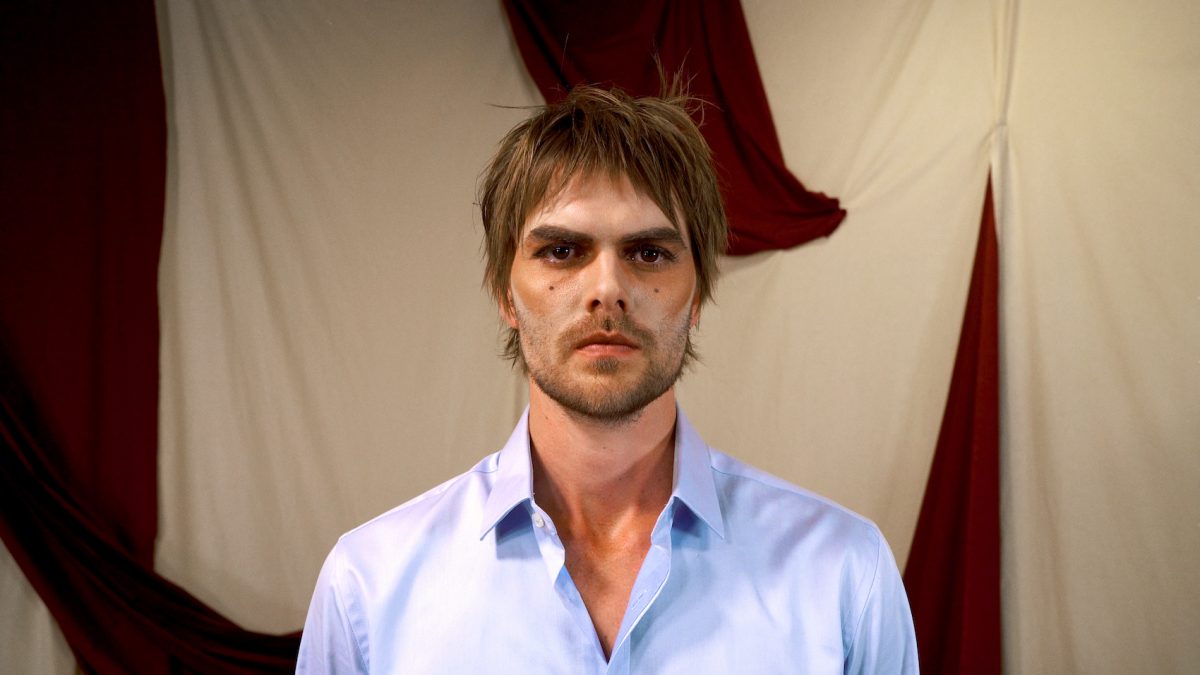 The sonic equivalent of entering a dream world, the new single Terminals, the latest outing from Sydney singer-songwriter Jordan Wilson, murmurs and charms with otherworldly delights. Inspired by a cultural reset, Leonard Cohen and some well-timed real life absurdity, Terminals is also today accompanied by the release of a captivating and potent music video. And Jordan Wilson fans can also catch him performing the new single and many other musical delights alongside Motion Sickness at The Chippo Hotel in Sydney on Thursday 24 November and The Old Bar in Melbourne on Wednesday 7 December.
A fluid, intimate and atmospheric dive into Jordan's heady musical world, Terminals marks the second single from Jordan's solo endeavours, following on from the melancholic and delectably gripping 2021 track Totem. Boasting glimmering soundscapes, lush melodics and languid intensity, Terminals charms in its abstract yet approachable creative universe, as if Thom Yorke, Nick Cave and Agnes Obel were billowing through a dream accompanied by Jordan's ever-emboldened stylings. Also inspired by Jordan's own personal juxtaposition experienced after returning from living in Europe and being on a jobsite back home, Terminals grew from a moment of absurdity into something with much deeper meaning, as Jordan explains, "Terminals was written after I had just gotten back from a stint living in Europe. I was a bit down and lost so my father corralled me in to coming to work for him. My body was in shock from going from sipping lattes on the Parisian streets to digging holes in the Australian suburbs. I overheard one of the other workers at lunch after going to the toilet: "You know mate, no matter how hard I shake it, there's always two drops left". I was eating lunch by myself, but it made me laugh out loud on the spot. Something about the absurdity of it all brought me back to earth and I was able to start writing again. That line means something else to me now, but it helps me to appreciate the many situations that life can throw you in."
Working with Daniel Lee Kendall on Terminals, with Daniel co-producing and mixing, the sublime new track was mixed by William Bowden, while its equally mesmerising accompanying music video was brought to life by frequent Jordan collaborator Odin Umeofia as well as Jordan's brother and fellow artist Lavrence. Featuring Jordan and his partner Maia Marsh, the clip ultimately embodies the notions of transformation and uncertainties, frequently flipping the watcher in and beyond the physical lighthouse, with the fanciful lyrical and ambient music coating proceedings. Devised by Jordan himself alongside his team, the end result draws you deeper into the Terminals narrative while, overall, blending hope with the unknown. "I came up with the concept of this clip alongside my collaborator Odin Umeofia and my brother Lavrence always helps as well," shares Jordan of the Terminals music video. "My partner Maia Marsh who plays under her own name and a band called Motion Sickness features in it with me. It's set at/in a lighthouse which represents the Terminal or house of transformation. It's a powerful image as it sits on the coast as an isolated figure and calls out to the great unknown, guiding ghostly ships to shore. The clip cuts from 'inside' the lighthouse to out. I wanted the inner world to be freaky and spoofy to represent the underworld of the psyche and have that release of the outside shots culminating in the final lines of the song, 'We know the way out'."
An artist, songwriter and performer already firmly established for his work with indie duo Georgia Fair, Jordan has been steadily evolving his own solo creative works, with a debut solo album building on the horizon following the release of his debut solo single Totem and its follow up Terminals. Signing a major label deal at the age of 21, Jordan has previously landed two albums in the Top 100 ARIA charts, lived and recorded in Australia, Europe and America, and has previously toured and performed alongside the likes of John Mayer, Paul Kelly and Kate Miller-Heidke. Also recently publishing his first ever book last year, a collection of short stories and poems Some Short, Some Long, Jordan is set to weave more musical and creative magic beyond 2022; but there's still plenty of magic left as the year draws to a close, including some live shows on the cards set to showcase even more Jordan's solo work up close and personal, as Jordan concludes, "I think I'll be going out as a duo for this run of shows. I'm still writing the album and trying songs out on the audience, so it's nice to show them bare bones to really get down to the core of the message and see what comes across and what doesn't."
Terminals is out today, Friday November 18.
JORDAN WILSON – UPCOMING TOUR DATES:
THURS 24 NOV | THE CHIPPO HOTEL, CHIPPENDALE NSW
Supporting Motion Sickness
WED 7 DEC | THE OLD BAR, FITZROY VIC
Supporting Motion Sickness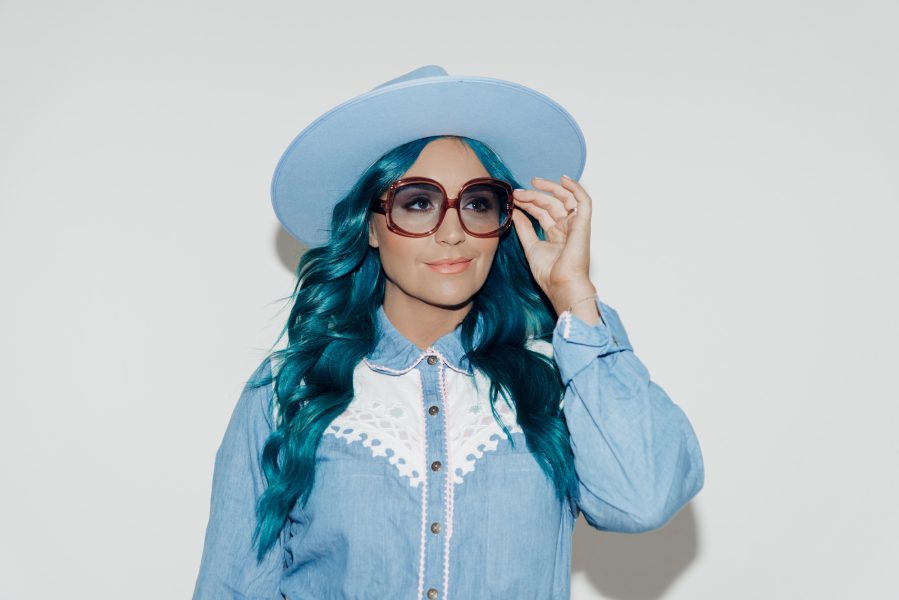 After years spent as part of one of Australia's most popular musical exports, Amy Sheppard has gone solo, with new single Blue Guitar offering a second taste of her forthcoming debut EP, Nothing But Wild – set for release on September 16 and available to pre-order on vinyl and CD from https://www.amysheppardofficial.com/. Following on from the arrival of the title track in April, Blue Guitar is an immersive piece of vibrant country pop from the iconic Queensland artist.
Inspired to share a modern twist on the classic '90s ballads from iconic names like LeAnn Rimes, Faith Hill, and Shania Twain, Blue Guitar is as fierce as it is sparkling, bolstered by impassioned lyricism, a mesmerically powerful performance style, and dreamy instrumentation that transports the listener to the glory days of country music. Working with producers Lindsay Rimes (Kylie Minogue, Luke Bryan, Troye Sivan) and Stuart Stuart (Sheppard, Dean Lewis, The Veronicas), it emerged as the first country song that Amy wrote, who took it to brother George Sheppard for some further musical insights. Before long, it took on a new life as her favourite song from her upcoming EP. As Amy explains, "I really leaned into the beauty of country music storytelling. Country music gives permission for songwriters to weave creative stories and this is where Blue Guitar was born. The storyline follows a woman who returns to visit her small hometown. When she enters a local bar, she is taken aback by a familiar voice. The man singing on the stage is her former lover who never quite made the big time. She notices he is still playing his blue guitar- the same one he used to write love songs to her on. She is filled with the same old feelings she had for him and begins to wonder if the songs he is singing today are still about her."
The accompanying video for Blue Guitar sees Amy Sheppard working with Natalie Sim and Alex Flamsteed from Method to my Madness, having previously teamed up with them for the clip to debut single, Nothing But Wild. With a resumé that also boasts clips for the likes of Jaguar Jonze and Sahara Beck, Amy notes that she felt like she was in safe hands as she stripped things back for the ethereal video. "I wanted to go back to basics and capture this video as a vocal performance with the usual other elements stripped back. We filmed it in the iconic Princess Theatre in Brisbane. I was also inspired by the mood and lighting of videos by James Bay and LeAnn Rimes."
Having launched her musical career as a member of Sheppard which she founded with her brother George in 2009, Amy Sheppard has enjoyed global chart success on numerous occasions. This year however sees her going solo for the first time, with Nothing But Wild set to arrive on September 16 as her debut EP. Working with a number of impressive songwriters for the EP – including Trannie Anderson (Reba McEntire, Gabby Barrett), George Sheppard, Jason Bovino (Sheppard), The Wolfe Brothers, and Phil Barton (The Buckleys, The McClymonts), to name a few – it's a powerful release, and one that means a lot to Amy as a person and an artist. As she explains, the EP focuses on, "the spontaneity of love – whether it's rosy, messy or somewhere in between. Love by its very nature can send you off in many directions. This EP aims to capture that from different points of view."
With the imminent release of Nothing But Wild, Amy Sheppard will also be complementing its release with a number of live performances during August, September, and October, including a hometown launch show at Lefty's Old Time Music Hall on release day – with GA tickets on sale for this show at 12pm AEST on Wednesday August 10. While any live show is an exciting experience for Amy, she notes that the solo nature of these shows will serve as something even more special for dedicated fans. As she explains, "I hope they'll have a great time! It's a combination of the EP tracks, some inspired covers and also some of the songs I recently wrote in Nashville. Should be a great show and I can't wait to perform as a solo artist!"
Blue Guitar is out today, August 5, while new EP Nothing But Wild will be released September 16 and is available to pre-order on vinyl and CD from https://www.amysheppardofficial.com/ and digital https://amysheppard.lnk.to/NothingButWild-EP
AMY SHEPPARD – BLUE GUITAR – Official single artwork
AMY SHEPPARD BLUE GUITAR LAUNCH SHOWS
FRI 12 AUG | EKKA, BRISBANE QLD | ALL AGES
Tickets available from www.ekka.com.au
SAT 10 SEPT | COUNTRY MUSIC RACEDAY, DOOMBEN RACECOURSE, BRISBANE QLD | 18+
Tickets available from www.brc.com.au
FRI 16 SEPT | NOTHING BUT WILD EP LAUNCH, LEFTY'S OLD TIME MUSIC HALL, BRISBANE QLD | 18+
Tickets available from www.amysheppardofficial.com
THUR 23 SEPT | CMC ROCKS QLD 2022, IPSWICH QLD | ALL AGES
SOLD OUT
SAT 1 OCT | SAVANNAH IN THE ROUND, MAREEBA QLD | ALL AGES
Tickets available from www.savannahintheround.com.au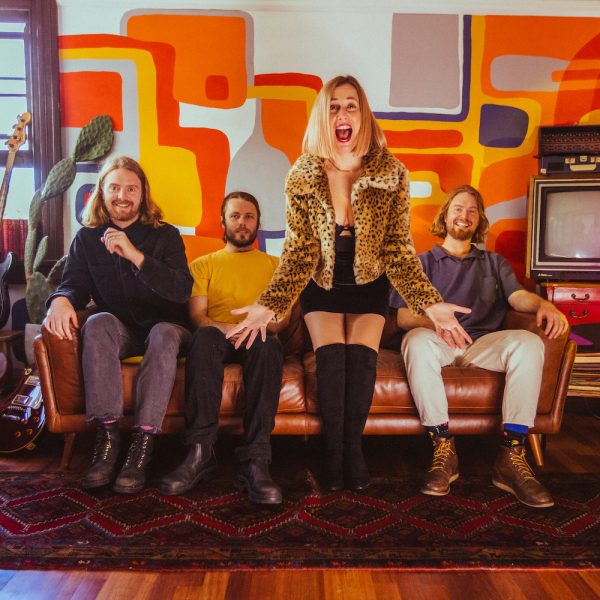 A swooning burst of grooves, good vibes and rugged sheen, the brand new track Out Of My Hands from an almighty team up between Wollongong indie poppers Pirra and Aussie music icon Tim Wheatley is more irresistible than ice cream on a summer's day. Infectious, buoyant and effortlessly charming, Out Of My Hands also gifts an insight into Pirra's upcoming new album Spirals which will officially release on Friday September 30 via BLK&WHT Records. Fans can also catch Pirra busting out their sumptuous tunes in September and October, with appearances confirmed at Jungle Love Festival in Queensland, sets at Listen Out festivals in Melbourne, Perth, Sydney and Brisbane and, on the very day of their new album release, a performance at Relish Festival Bellingen Australia alongside the likes of Winston Surfshirt, Ash Grunwald and The Black Seeds.
New single Out Of My Hands showcases Pirra in peak form, with the bubbly ballad fusing the Wollongong quartet's signature grooves and affable arrangements, with the smooth addition of singer-songwriter Tim Wheatley. Complete with jangly guitars, a bouncy bassline and contrasting vocal interplay between Pirra lead singer Jess Beck's silk and the raw yet lush stylings of Tim, Out Of My Hands also sees Pirra step slightly ajar from the electronic hues seen on the group's earlier singles, while also completing the track with Tim remotely, as vocalist Jess elaborates, "Out Of My Hands is a slower burn than our last few dancy tracks, so it's always exciting to see what the people think. It's always fun when it's a collab too, and working with Tim has been a great experience. It didn't matter that Tim was on the other side of the world in London, when we got his vocal stems sent over we just knew he was the perfect fit for this track".
Coming to life during lockdown, Out Of My Hands was produced by Pirra's own Curtis Agent and James McKendry, with the band recording everything on the track, except the drums and Tim's vocals, from home. Inspired by the laidback yet bold tendencies of artists like Matt Corby and Gorillaz, it is also the soul and pop ways of New Zealand band Leisure that collectively influenced the end result of Out Of My Hands, alongside some ambiguous relationship thematics, as James explains, "Out Of My Hands came about during the first lockdown, we'd been listening to the band Leisure quite a bit and were really digging the way they write. At the time I'd set myself a goal to write songs with just a guitar and voice to try and avoid over-producing things to cover up dodgy songwriting. It's loosely about a tense relationship, but I like keeping it vague and letting the listener fill in their own gaps".
Never ones to stay static in their sonic endeavours, Out Of My Hands is one of twelve tracks lying in wait on the group's forthcoming new album Spirals, a dazzling follow up to the group's 2017 debut LP Animal Kingdom. Opening with the ethereal synth jam Your Street, Spirals entices you into an eclectic and oscillating journey of neon dancefloor fillers (Night Time Special), summer festival anthems (Blue Giant), luscious, billowing indie gems (Out In The Air) and simmering slow burns (Bleeding). Equally immersive alongside Pirra's dexterous handling on various genres are potent sonic throwbacks set against forward-facing hues, including their track Deep Dive featuring Cumbiafrica who have just come off the back of a double gold certified global hit Morenita amassing over 70 million streams, and PNAU-adjacent vibes pulsing on the fluent feel-good bop that is Stealing From Tomorrow. But amongst the stylistic shifts and diverse flair on offer throughout Spirals, a sharp sense of cohesion and painstaking care is ultimately at the forefront; and it's this beckoning assortment of musical moments, including the long-held title track and lead single Spirals itself, that Pirra are more than ready to share with the world, as James explains, "Being eclectic has always been an interesting topic for us and the source of a few arguments. There's the idea that you should make a cohesive product, and there's also the idea that it's just about the songs. There's plenty of examples of artists doing both so I guess we just do what feels right for the time. It's been a few years since Animal Kingdom and we've been itching to do a second album for ages now. As a musician you tend to want to release songs as soon as you write them, so doing singles can feel pretty constipated but that's just how the industry works, and it feels great to be able to present what we've been working on. We've pushed to have as many new songs on the album as possible. The oldest track on the album is Spirals which was written by Jess and Curt at least five years ago. It was in the live set for a while and has had about 3 or 4 different versions done, so it will be great to let it free in the world".
Named for the Luritja Nation word for "moon' following the group forming during university, Pirra have continually turned heads with their striking and danceable indie pop. Working over the years with the likes of producer Roy Kerr, who has worked with London Grammar and AURORA, Konstantin Kersting, the producer behind the Tones & I hit Dance Monkey, Davide Rossi, who masterminded the string arrangements for Coldplay and The Verve, PNAU's Sam Littlemore, and Greg Calbi of Tame Impala and Arcade Fire fame, Pirra have become one of Australia's most exciting acts, with their breakout 2019 hit Under The Skyline also nabbing sync placement on Netflix's Terrace House. With previous high-profile festival appearances at Surry Hills, Sydney Festival, Newtown Festival and Australian Music Week, Pirra's live show is also now the stuff of legends, with the group's impending live performances set to feature, as Jess perfectly puts it: "Irresistible beats and energetic performances delivering soaring songs that will hypnotise you into letting your hair down".
A labour of love, ingenuity and ambition, Spirals is set to catapult the Wollongong quartet further into the ears and souls of old and new fans alike, and Out Of My Hands is the perfect appetiser for more Pirra goodness still to come in 2022. And while a global pandemic and ongoing hurdles may have thrown setbacks into the mix for musicians across the globe, Pirra set their sights firmly on proactivity and positivity against the odds to conjure Spirals, as Jess concludes, "Rather than get down about all of the show cancellations due to the "C" word and then the rain, it was time to get as productive as possible. In addition to the songwriting, James and Curt put a lot of time into the production and mixing and so it makes the release even more special".
Out Of My Hands is out today, Friday July 29.
Spirals is set for release on Friday September 30 via BLK&WHT Records.
PIRRA – UPCOMING SHOW DATES:

JUNGLE LOVE FESTIVAL
FRI 2 SEPT | JIMNA, QLD
Tickets available from: www.junglelovefestival.com.au
LISTEN OUT 2022
FRI 23 SEPT | CATANI GARDENS, MELBOURNE
SUN 25 SEPT | HBF ARENA, PERTH
SAT 1 OCT | CENTENNIAL PARK, SYDNEY
SUN 2 OCT | BRISBANE SHOWGROUNDS, BRISBANE
Tickets available from: www.listenout.com.au
RELISH FESTIVAL BELLINGEN AUSTRALIA
FRI 30 SEPT | BELLINGEN VALLEY, NSW
Tickets available from: www.relishbello.com.au