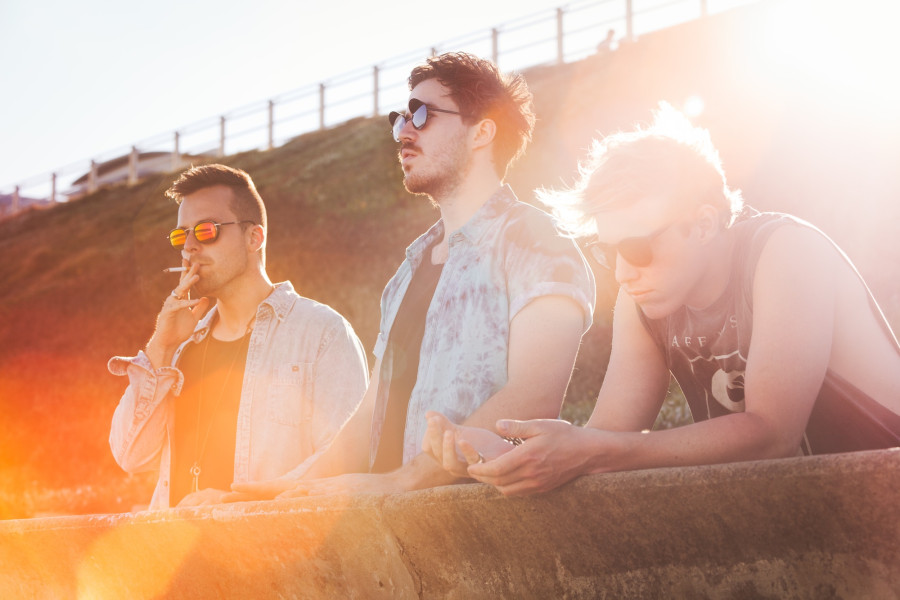 Ahead of their debut appearance at SXSW, RÜFÜS have announced they are changing their name and will be known as RÜFÜS DU SOL in North America, remaining as RÜFÜS across the rest of the world.
The change comes after months of strongly worded letters and colourful internal debate regarding an existing US trademark on the name Rufus. Jon, James and Tyrone from the band did not want to make the name change, but came to the realisation that they would be forced to in order to officially release their #1 ARIA and J award nominated debut record, ATLAS in North America.
The album will be released by Columbia records in the US and Canada, making RÜFÜS just the second Aussie export to be signed to the US powerhouse label since 80's legends, Men at Work and indie rock darlings, The Temper Trap. "It's pretty humbling being on the same label as so many iconic artists," explains vocalist Tyrone Lindqvist. "I still have my Fugees CD with the big Columbia stamp on it…. not sure if they are gonna try to do that to ATLAS," he jokes.
RÜFÜS will be heading over to tour the US and Canada in March to play a run of fifteen shows set to kick off in San Francisco on March 7, heading through Austin for SXSW, up north to Calgary and Vancouver, finishing off in Denver in early April (tour dates listed far below). Excited for the international tour and particularly looking forward to playing at SXSW in March Lindqvist says, "we've been told all the creepy stories about not getting sound-checks and it taking an hour to carry all your gear from venue to venue on foot because of the crowds…so we're expecting it to be like that time you fell off your skateboard bombing your local hill as a kid – it hurt a lot but all you remember is how good it felt!"
In other exciting news on home turf, RÜFÜS managed to chalk up an impressive three tracks in Triple J's Hottest 100 on the weekend, including Tonight at #91, Desert Night at #34, Take Me at #21 and an additional two songs in the top 200 including Sundream at #184 and Unforgiven at #191.
And be sure to keep an ear out over the next few weeks for some very exciting tour news on the home front.