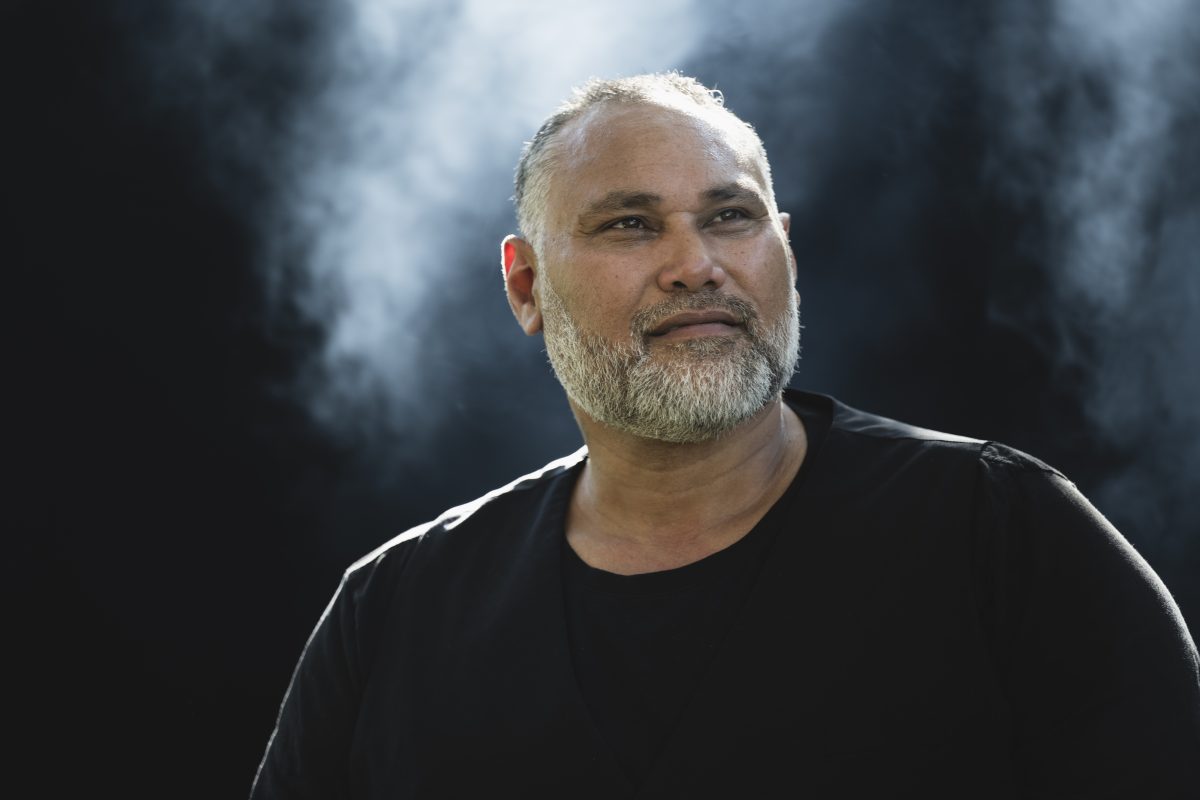 A magnetic meeting point of shimmering soul and beauty, the new single Until You Call My Name out now from Radical Son is a striking ode to gratitude and the power of love. A goosebump-inducing moment in time from the revered Kamilaroi artist with Tongan heritage, Radical Son will bring his new track as well as his forthcoming album Biliyambil (The Learning) to vivid life at the Sydney Opera House supporting Emma Donovan on October 20, as well as 2024's National Folk Festival.
Produced by Andrew Robinson, Until You Call My Name is a proud, calm, yet stirring outing from Radical Son, aka David Leha, inspired by its producer Robinson as well as Marcus Longfoot and Darkinjung local Phil Bligh. With humid percussion, bright piano and the emphatic, immersive vocals of Radical Son himself, Until You Call My Name flourishes in its beautifully-crafted simplicity, beating at its core with the magic sparked between Radical Son's work with Robinson and Longfoot at Full Circle Audio in Redfern, alongside Wantok Music. And for Radical Son, Until You Call My Name holds a special place in his heart, as he explains, "Proud of this piece. Of all the works that I have created, it's one of my favourites."
Another taste of Radical Son's highly anticipated sophomore album Biliyambil (The Learning) which is set for release in early 2024, Until You Call My Name is a poignant yet powerful ode to finding happiness in moments of chaos, with Radical Son's commanding vocals soaring above an ambient glow, declaring "I hear you call my name / Wanting to engage / We're all finding our way / We're coping with the struggle". And in a world consistently divided and full of unrest, Until You Call My Name offers a calming balm as well as a timely reminder to look for what matters most in the darkness, as Radical Son shares, "For those divided and lost, pulled or drawn in many directions both externally and internally. I'm mindful that we are all finding our way and that as hard as it may sometimes be just getting by in life, it is my hope that we find a way to live life, to love."
One of the mightiest and most compelling artists in the Australian cultural scene, Radical Son channels his experiences from his challenging past into immense power and resolve, with his trademark sound burgeoning with the urgency of hip hop and emotionally-charged soul, as witnessed by these new songs, and his first full length album 2014's Cause N'Affect. A festival favourite, cemented recently by his show-stopping cover of his mentor Uncle Archie Roach's Walking Into Doors, Radical Son has performed to standing ovations at Bluesfest, St Kilda Festival, VIVID, the AFL Dreamtime 2032 game, and the official Uncle Archie Roach memorial in Melbourne in 2022.
A highly-skilled concert artist, with performance with classical ensembles and high-profile collaborations under his belt with David Bridie, Emma Donovan, Frank Yamma, Lady Lash, Mau Power and Deline Briscoe, Radical Son's artistry also expands to film and TV, with credits including Defining Moments, a six-part NITV documentary exploring life-defining experiences, and theatre work, including the lead role of Pemulwuy in I am Eora at the 2012 Sydney Festival.
Studying as a musician at The Eora Centre for Visual and Performing Arts in Redfern, as well completing a Bachelor of Music from Newcastle Conservatorium, Radical Son's creative prowess is only matched by his otherworldly stage presence that equally transfixes and transcends with authenticity and sheer, compelling power. Cultivating his transformational life into his place as a bright fixture on Australia's cultural landscape, Radical Son's moving soul vocals and unique flair only strengthen with time, potently witnessed today via Until You Call My Name. And with an appearance on the horizon over the Easter weekend in 2024 at the National Folk Festival, a hub for the Australian folk community, as ever, magic is guaranteed when Radical Son takes the stage.
Until You Call My Name is out today via Wantok Musik and distributed by MGM.
FRI 20 OCT | SYDNEY OPERA HOUSE WITH EMMA DONOVAN, SYDNEY, NSW
Tickets available from https://www.sydneyoperahouse.com/birthday-festival/emma-donovan
THURS 28 MARCH – MON 1 APRIL | NATIONAL FOLK FESTIVAL, CANBERRA ACT
Tickets available from https://www.folkfestival.org.au/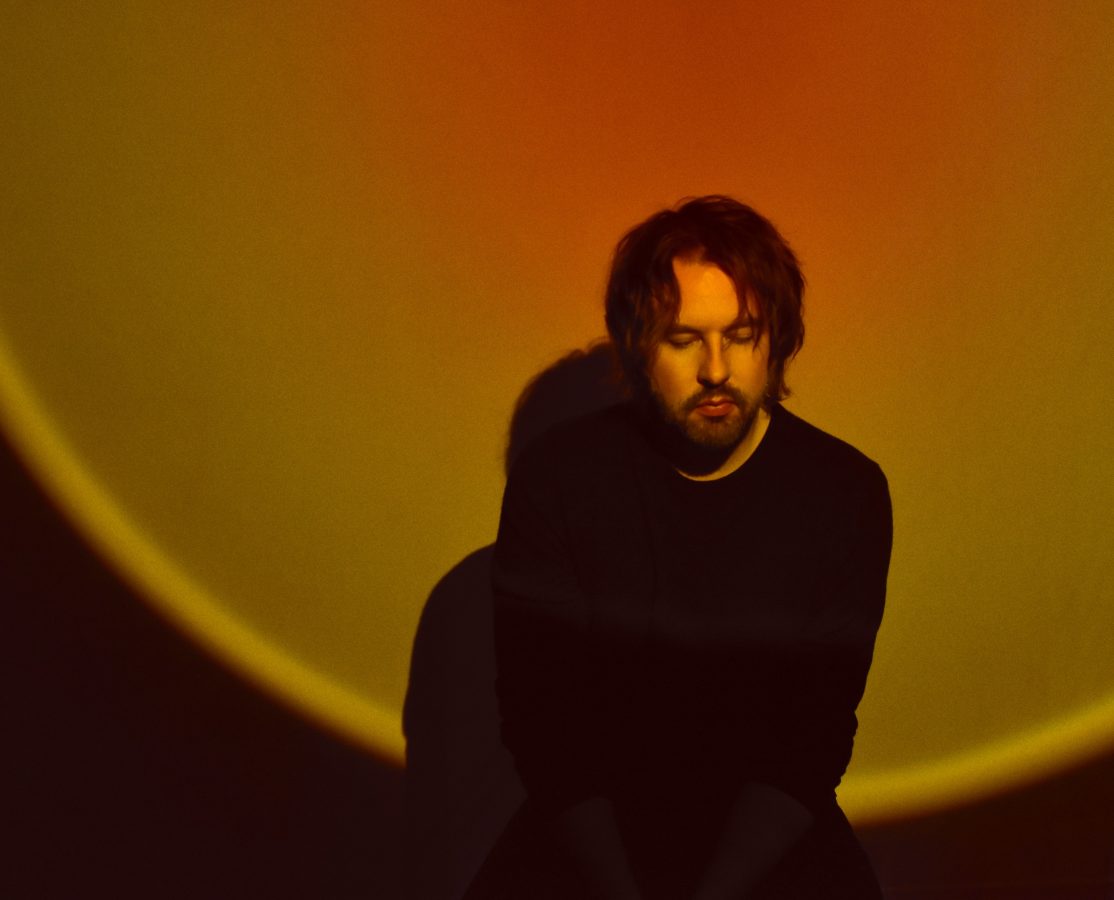 A fresh and upbeat love letter to a harlequin romance, the new single Between Us out today from multi-platinum English troubadour Coye Girelli takes a charming step closer to the impending release of his third solo album, Museum Day, due out on October 27.
Set against the lyrical backdrop of the Big Apple, Between Us unfurls with Girelli's trademark lush vocals, stirring intimacy and swooning indie pop wiles, complete with nostalgic 80s elements forged in a fire of modernity. Produced by Lorenzo Wolff, whose previous work spans Taylor Swift and Kanye West, Between Us is Girelli at his buoyant and easy going best, glowing with cinematic charm while lyrically traversing charged passion in his own adopted home of New York, as Girelli reveals, "Between Us is a love story in New York City. A love lost and found again. Distance and return. A love that persists. Yet fighting against it. The fear and curiosity. What awaits? Heartbreak or True Love?"
Taken from Girelli's forthcoming new album, Museum Day, Between Us sits amongst 10 dazzling tracks lying in wait, including the album's previous singles, the smooth and sentimental Museum Day and the hooky fuzz of So Predictable. Ultimately an immersive and affable journey, laden with authenticity and soulful reflection, Museum Day seamlessly extends the foundations laid out by its predecessor, 2022's Funland, with a noticeably modern injection driving at the core of Girelli's new outing amongst his signature trademarks. "It's a more modern sound than Love Kills for sure," shares Girelli. "In some way it feels like the next step on from Funland. It's more indie and in a lot of ways more contemporary feeling. Upbeat and in the shadows. Half New York City, half Manchester, England. Stories of moments, stories about people. Stories about lovers."
Inspired by love itself as much as Girelli's own ardour for the likes of The Smiths, with smatterings of The National, The Drums, Big Thief, Japanese Breakfast and War On Drugs, Museum Day bustles with rosy-cheeked pop (Jane Tells A Lie), swooning ballads (Swim, Real Love) and ambient heart-breakers (Nobody), like a modern-day Roy Orbison strolling through a Hollywood romance. Tirelessly helmed by Girelli's effervescent yet stirring vocals, soaring into the heavens on the outro for Between Us and diving into woozy calm on I Tried to Love You, Museum Day ultimately draws to a close on a stripped-back note, with New York Rain beautifully capturing the essence of Coyle Girelli's magic: reflection, romance and riveting storytelling that places you directly into the moment alongside Girelli himself. And while the overall album is an elegant and expertly-crafted affair, the road to creating Museum Day was unexpectedly swift amongst other plans, as Girelli elaborates, "I wrote and recorded this album in a very short time, a matter of weeks really at the start of the year. I'd written what I thought was an album. Then I wrote Museum Day. I scrapped the album I had planned, and in the weeks following wrote and recorded a whole new one. Which is what I'm releasing. I purposely didn't overthink or analyse it. I let it write itself. Tell its stories. My job was to not overcomplicate it or get in the way."
Recently enamouring with his sophomore album, Funland, in 2022, Girelli's musical magic as a solo artist first unveiled via his debut full length album, 2018's Love Kills. A gifted songwriter, storyteller and creative cauldron, Girelli has also found himself hotly in demand over the years as both a songwriter and producer for multiple artists, including work with BTS, Macklemore, Robin Schulz, Westlife and more. A multi-instrumentalist who has also turned his hand and voice to musical theatre along the way, Girelli's previous releases have been repeatedly hailed as masterpieces by the likes of Rolling Stone Australia and countless others; a fact that is witnessed once again on Museum Day and tantalisingly in the near future for Girelli's upcoming projects.
Set to perform an immersive theatre musical show called True Love Forever in New York next year, Girelli's star is set to boundlessly continue to rise, with the talented English-born, New York-based artist already working on a follow up to Museum Day to bless 2024's timeline even further. And it's ultimately the free-flowing approach that Girelli adapted while crafting Museum Day that is set to shape and solidify any and all of his future releases, as Girelli concludes, "It was very fulfilling creating in this space. In flow. I'm going to try do the same thing with my next album. Makes life easier as well when you're not over-analysing every little detail. Let the songs do their thing. I really let my instinct lead the way on this one. It feels fresh and true."
Between Us is out today.
Museum Day is due out Friday October 27.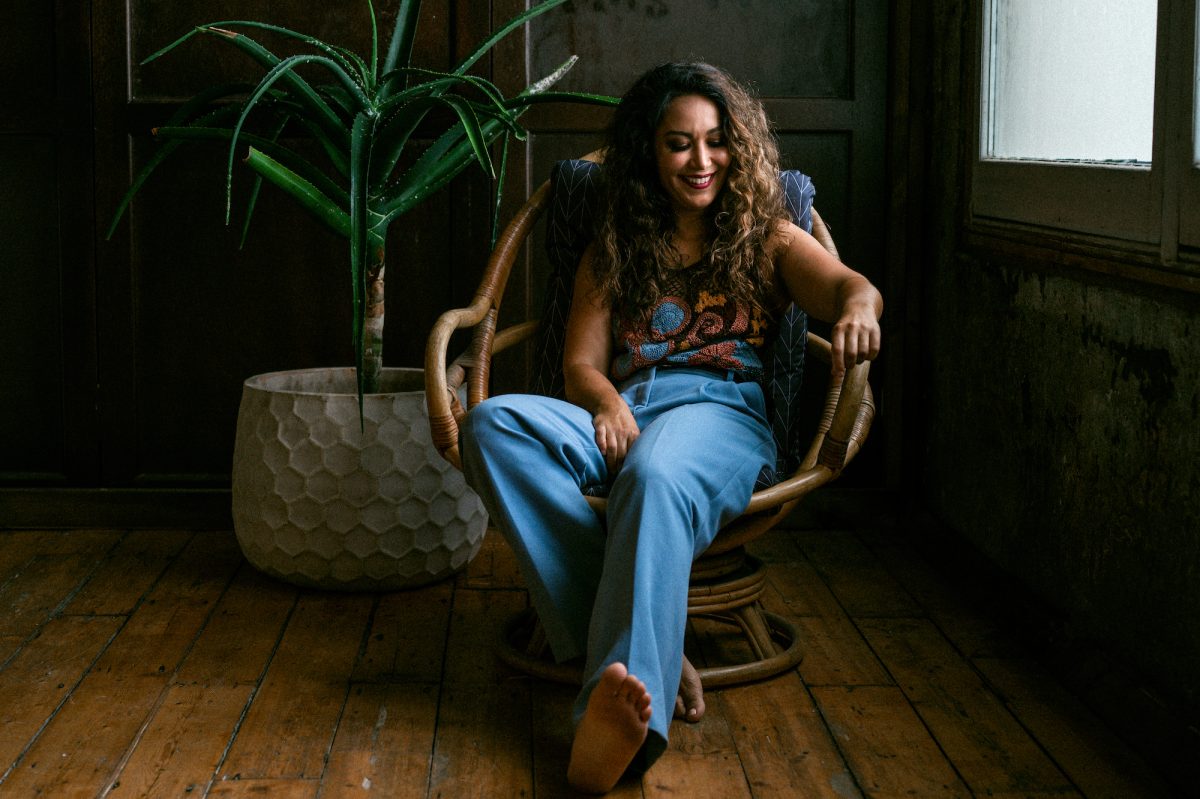 Multi-instrumentalist Kat Greta returns today armed with a sparkling new pop direction via her brand new single Season To Believe. An upbeat slice of sonic freshness from the Melbourne-based songwriter, Season To Believe is also accompanied by a vivid animated music visualiser reflecting the empowered lyricism and whimsical overarching wiles.
Marking a shift from her trademark combination of retro pop, classic rock and folk, Season To Believe finds Greta embracing a stripped-back yet polished production, exploring more buoyant pop sensibilities alongside inspiration from Fleetwood Mac, Cat Stevens and Haim. Co-produced, engineered, mixed and mastered by Lindsay Gravina, Season To Believe is a sweet and energetic ode to Greta's own creative and personal journey, celebrating liberation in colourful fashion, as Greta explains, "Releasing this song feels like another step in my musical journey, which keeps evolving. It is a different sound for me; I got to play around with pop production for the first time, which was both a huge learning experience and a heap of fun at the same time. It is about believing in myself, and finding my own voice in this musical space, both literally and stylistically. I never had the confidence to sing my own songs, so that is something that I had to overcome. It's about learning to follow my intuition, and trusting my gut instinct."
Featuring a colourful semi-abstract wonderland by Greta's sister Helen Di Tomasso for Season To Believe's artwork, the single also takes on colourful new life via its accompanying music video which was conceived and brought to life by Greta herself. Visually tracking its protagonist's journey, the clip dazzles with bright colours while drawing the overarching percolating beats and smooth vocals into an animated universe. And the visualiser's lively flair seamlessly extended from a synaesthetic creative spark, as Greta shares, "I always imagined this song in colours, so I wanted the video to be bright with some retro vibes, just like the music. You can see the journey of the girl in the video, gaining more and more confidence through to the chorus, where she dances and bursts with joy."
A formidable storyteller and creative, Kat Greta's homespun songs brim with connectivity and authenticity, alongside her commanding vocals and dazzling stage presence that has adhered her as a shining star in the adult contemporary space. Forging a love for music in her childhood home, Greta's eclectic early musical influences spanned Kiss, Led Zeppelin, ABBA and Prince. Exploring her talent and interests at an early age, Greta's prowess spans piano, violin, drums, singing, orchestral percussion, theory and composition, with her love for pop music of the 60s and 70s also burgeoning her affinity for melody, harmonies, rhythms and arranging. Since the release of her debut single Let It Go, taken from her 2022 EP Get Up & Go, Kat's modernity mixed with empowerment has snapped heads over the past few years.
With performances lined up in October, November and December in Victoria to close out 2023, Greta's latest single Season To Believe will be on full display, as will her entire band ready to deliver unforgettable moments, as Greta concludes, "Although this is definitely a pop track, our live performances will remain more of a rock show with lots of instruments on stage. When I perform with my full band, they just bring out so much energy, and there's no knowing what I'll end up doing. It can get a bit crazy."   
Season To Believe is out today, Friday September 29.
KAT GRETA – UPCOMING TOUR DATES:
SAT 07 OCT | GODS BANDROOM, MORNINGTON VIC | 18+
Tickets available from www.eventbrite.com | 1800 934 125 | All Eventbrite Outlets
SAT 14 OCT | TOMKATZ, SORRENTO VIC | ALL AGES
Tickets available from www.trybooking.com | 03 9012 3460 | All Trybooking Outlets
SUN 19 NOV | TAPROOM SHEDSHAKER BREWING, CASTLEMAINE VIC | ALL AGES | FREE
SUN 10 DEC | SHIRAZ REPUBLIC, CORNELLA VIC | ALL AGES | FREE