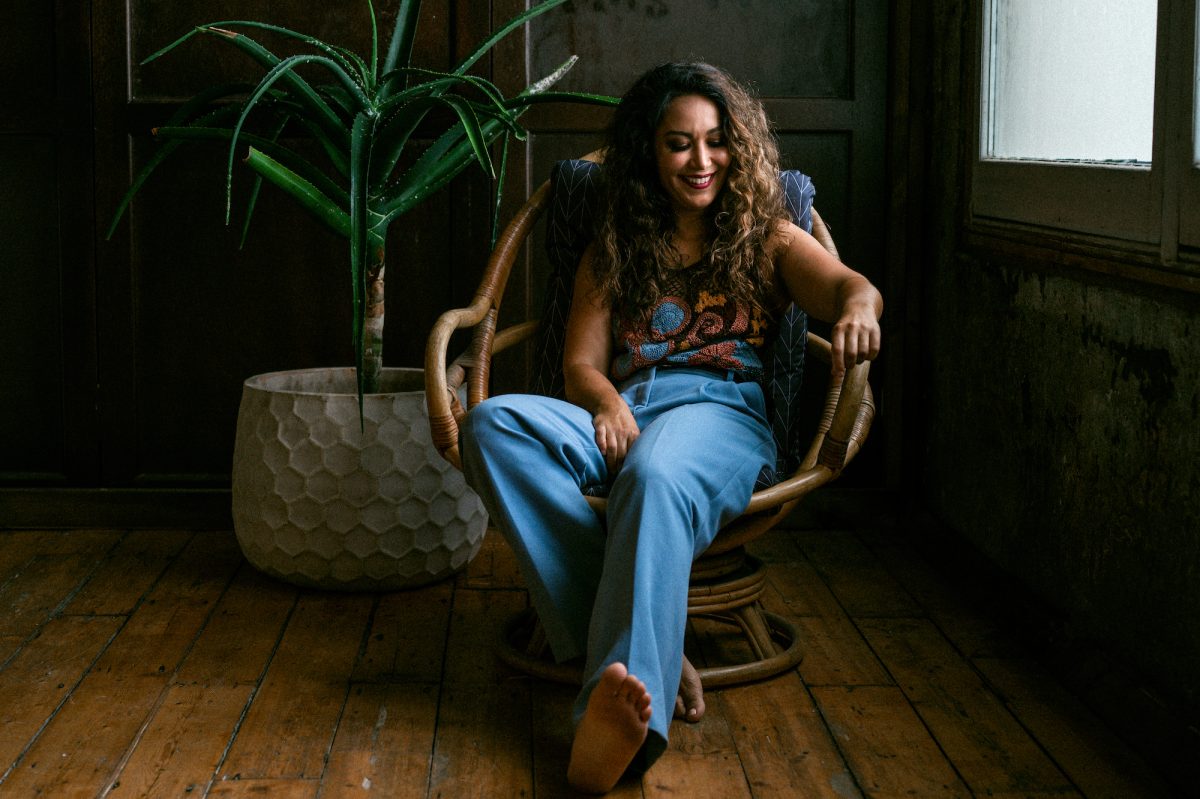 Multi-instrumentalist Kat Greta returns today armed with a sparkling new pop direction via her brand new single Season To Believe. An upbeat slice of sonic freshness from the Melbourne-based songwriter, Season To Believe is also accompanied by a vivid animated music visualiser reflecting the empowered lyricism and whimsical overarching wiles.
Marking a shift from her trademark combination of retro pop, classic rock and folk, Season To Believe finds Greta embracing a stripped-back yet polished production, exploring more buoyant pop sensibilities alongside inspiration from Fleetwood Mac, Cat Stevens and Haim. Co-produced, engineered, mixed and mastered by Lindsay Gravina, Season To Believe is a sweet and energetic ode to Greta's own creative and personal journey, celebrating liberation in colourful fashion, as Greta explains, "Releasing this song feels like another step in my musical journey, which keeps evolving. It is a different sound for me; I got to play around with pop production for the first time, which was both a huge learning experience and a heap of fun at the same time. It is about believing in myself, and finding my own voice in this musical space, both literally and stylistically. I never had the confidence to sing my own songs, so that is something that I had to overcome. It's about learning to follow my intuition, and trusting my gut instinct."
Featuring a colourful semi-abstract wonderland by Greta's sister Helen Di Tomasso for Season To Believe's artwork, the single also takes on colourful new life via its accompanying music video which was conceived and brought to life by Greta herself. Visually tracking its protagonist's journey, the clip dazzles with bright colours while drawing the overarching percolating beats and smooth vocals into an animated universe. And the visualiser's lively flair seamlessly extended from a synaesthetic creative spark, as Greta shares, "I always imagined this song in colours, so I wanted the video to be bright with some retro vibes, just like the music. You can see the journey of the girl in the video, gaining more and more confidence through to the chorus, where she dances and bursts with joy."
A formidable storyteller and creative, Kat Greta's homespun songs brim with connectivity and authenticity, alongside her commanding vocals and dazzling stage presence that has adhered her as a shining star in the adult contemporary space. Forging a love for music in her childhood home, Greta's eclectic early musical influences spanned Kiss, Led Zeppelin, ABBA and Prince. Exploring her talent and interests at an early age, Greta's prowess spans piano, violin, drums, singing, orchestral percussion, theory and composition, with her love for pop music of the 60s and 70s also burgeoning her affinity for melody, harmonies, rhythms and arranging. Since the release of her debut single Let It Go, taken from her 2022 EP Get Up & Go, Kat's modernity mixed with empowerment has snapped heads over the past few years.
With performances lined up in October, November and December in Victoria to close out 2023, Greta's latest single Season To Believe will be on full display, as will her entire band ready to deliver unforgettable moments, as Greta concludes, "Although this is definitely a pop track, our live performances will remain more of a rock show with lots of instruments on stage. When I perform with my full band, they just bring out so much energy, and there's no knowing what I'll end up doing. It can get a bit crazy."   
Season To Believe is out today, Friday September 29.
KAT GRETA – UPCOMING TOUR DATES:
SAT 07 OCT | GODS BANDROOM, MORNINGTON VIC | 18+
Tickets available from www.eventbrite.com | 1800 934 125 | All Eventbrite Outlets
SAT 14 OCT | TOMKATZ, SORRENTO VIC | ALL AGES
Tickets available from www.trybooking.com | 03 9012 3460 | All Trybooking Outlets
SUN 19 NOV | TAPROOM SHEDSHAKER BREWING, CASTLEMAINE VIC | ALL AGES | FREE
SUN 10 DEC | SHIRAZ REPUBLIC, CORNELLA VIC | ALL AGES | FREE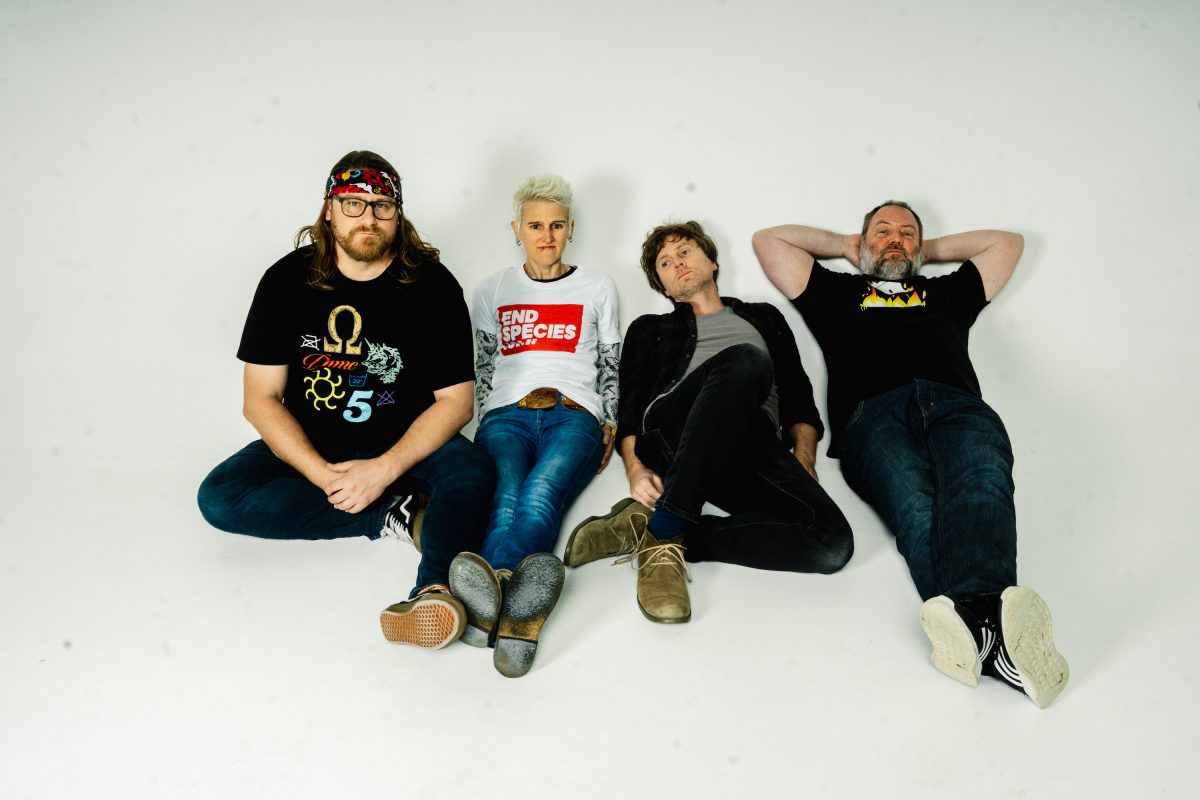 After more than 12 years between drinks, beloved Perth rockers Jebediah have emerged from their slumber, announcing their triumphant return with a bang thanks to new single, Gum Up The Bearings. Their first release in collaboration with Cooking Vinyl Australia, and first piece of new music since the release of 2011's Kosciuszko (which hit #6 on the ARIA charts), Gum Up The Bearings is what fans' ears have waited years for, with the energetic piece of pop-rock showcasing the group's classic fun-loving approach to their craft, while providing a look at the musical evolution that has transpired in the years since.
And the band will be honouring the new single in style, announcing a national tour for November hitting Adelaide, Brisbane, Melbourne, Sydney and Perth, also jumping in on the Good Things festival lineup set for early December.
Tickets to the Gum Up The Bearings tour are on sale now from https://www.jebediah.net/
Describing their new single as being rooted in both the past and the present, Gum Up The Bearings has been a long time coming for Jebediah, who first entered the studio to work on new music back in 2018. Working alongside longtime collaborator – and honorary fifth band member – Dave Parkin (Red Jezebel, Spacey Jane) at his Blackbird Studios in the band's native Perth, Gum Up The Bearings is the sound of a band who, even after almost three decades in the game, are still making music as fresh and as vibrant as they ever have.
"It doesn't feel like that many years have passed since Kosciuszko, but that's part of the phenomenon of becoming middle aged, I suppose. In some respects, it's quite a relief, as we started working on new music back in 2018 and then so much happened during the ensuing years that could have easily just killed the whole project altogether. However, I think maybe sheer tenacity won out in the end, and here we are with a brand new song, some five years later. Apart from being a relief, it also feels like an accomplishment for Jebediah to still be creating new music after nearly 30 years together – we're not ready to be a nostalgia act just yet," explains guitarist and vocalist Kevin Mitchell.
Unlike much of Jebediah's previous work, Gum Up The Bearings began life solely in the studio, with the band having entered proceedings with no idea of what they'd want a contemporary version of Jebediah to sound like. With no prior plans, inspirations, or aspirations, the quartet simply began jamming – making music like they used to in their earliest days. The result is a song which captures that sense of wide-eyed wonder that captivated Aussie audiences so swiftly back in the '90s, while utilising a progressive lean thanks to new instrumentation, including some expertly-placed sax courtesy of Thea Woodward.
"Chris mentioned something about gumming up the bearings on his skateboard. He would often skate to the studio" recalls Kevin of the song's origin. "Anyway, we must have been coming up with the song at the time and I was searching for something to sing and those words just fitted perfectly with the noise we were making. The song's a bit tongue-in-cheek really, and doesn't warrant a great deal of analysis. It's just the sound of the band making noise again after a really long time away. We recorded a long outro to it which we thought might just fade out but then we had the genius idea of adding saxophone to it, which is played on the record by Thea who plays in a couple of other bands with Vanessa. It was too good to fade out after that."
Alongside the release of the track, Gum Up The Bearings also comes accompanied by a video clip directed by the band's close friend and documentarian Arlo Cook. As with everything Arlo has created for the band over the years, the visual accompaniment is designed to capture the very essence of Jebediah.
As Kevin explains, "Arlo Cook made the clip using footage that he has been taking of the band since 2015. He has followed us everywhere, to gigs all across Australia as well as the many studio sessions over the years. The song is very much a snapshot of what the band is in its purest and most raw form so the video clip is designed to reflect that."
Most importantly, Gum Up The Bearings is the sound of a band who are still making music in the most genuine and authentic way possible, three decades into their career. Ever since they first formed back in 1995, Jebediah seemed bound for greatness. With 1997's debut album Slightly Odway generating singles like Leaving Home, Jerks Of Attention, and Harpoon, their enigmatic and endearing nature was cemented with 1999's Of Someday Shambles. 2001's Jebediah and 2004's Braxton Hicks further proved their longevity and consistency as artists, before a few years of self-imposed hiatus was broken with the release of Kosciuszko in 2011.  Fittingly, this iconic Perth band has today been announced to be inducted into the WAM Hall of Fame, to be presented at the WA Music Awards (WAM Awards) on Thursday 16 November.
Though Jebediah haven't been actively releasing new music across the last 12 years, they've not been far from our hearts – or stages. In addition to sporadic tours and frequent live shows, the respective members of Jebediah have remained busy: Vanessa and Brett played in bands, Chrisworked at a record store, and Kevin has focused heavily on his Bob Evans project. As Kevin explains though, one of the biggest keys to the group's enduring status as one of Australia's most beloved and consistently successful groups is due to their everlasting bond as a humble four-piece, and the friendship and fanbase they've forged.
"As Brett put it some time ago, the secret to longevity as a band is not to break up. I'm sure we have had just as many reasons as any other band to break up at various points in our career but we just have always decided to keep going. If the band was purely a business for us then we would have shut up shop by now. But Jebediah is family to the four of us. We have all grown up together since we were babies. It's not something we have ever wanted to walk away from. Besides that, there is a small army of loyal supporters who have stuck with us along the way which gives us a reason to keep going out and playing shows. We are also not ready to settle into the comfy armchair of pure nostalgia, so creating new music has become a really important reason for the band to continue. We still enjoy getting out and playing shows in front of people but we are also curious to see where we can push the band creatively so I suppose those are the two vital ingredients for us at the moment," Kevin explains.
To celebrate the release of Gum Up The Bearings, Jebediah will be hitting the road in November for a series of headline shows across capital cities in November, with a handful of appearances at the Good Things festival set to follow in December.
Gum Up The Bearings is out today via Cooking Vinyl Australia.
Tickets to the Gum Up The Bearings tour are on sale now from https://www.jebediah.net/
The WAM Hall Of Fame induction will take place at the WA Music Awards on Thursday 16 November at Regal Theatre.
JEBEDIAH – AUSTRALIAN TOUR:
SAT 4 NOV | LION ARTS FACTORY, ADELAIDE SA | 18+
Tickets available from www.moshtix.com.au | 1300 GET TIX | All Moshtix Outlets
THU 9 NOV | THE ZOO, BRISBANE QLD | 18+
Tickets available from www.oztix.com.au | 1300 762 545 | All Oztix Outlets
FRI 10 NOV | ESPY GERSHWIN, MELBOURNE VIC | 18+
Tickets available from www.oztix.com.au | 1300 762 545 | All Oztix Outlets
SAT 11 NOV | CROWBAR, SYDNEY NSW | 18+
Tickets available from www.oztix.com.au | 1300 762 545 | All Oztix Outlets
FRI 17 NOV | THE RECHABITE, PERTH WA | 18+
Tickets available from https://www.jebediah.net/
FRI 1 DEC – GOOD THINGS FESTIVAL, MELB, VIC
SAT 2 DEC | GOOD THINGS FESTIVAL, SYD, NSW
SUN 3 DEC – GOOD THINGS FESTIVAL, BRIS, QLD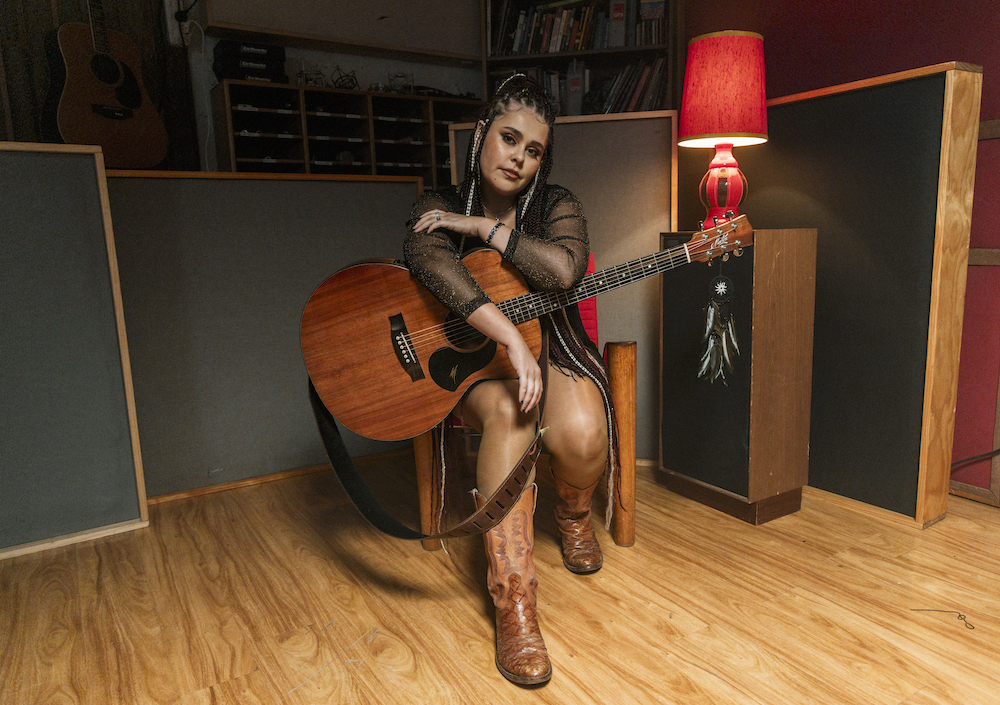 Marking the third sublime single released in conjunction with the Singing Our Futures program, aka The Archie Roach Foundation's mentoring experience helping emerging First Nations artists on their songwriting and recording journeys, the glistening new track Yinyarr Mulana Winyarr from Yorta Yorta artist Madi Colville-Walker is a warm and calming ode to home and country, and it comes off the back of Colville-Walker picking up the coveted Archie Roach Foundation Award at the NIMAs, alongside a performance of the single at the awards, accompanied by Allara Briggs-Pattison on double bass.
A gentle yet passionate outing, Yinyarr Mulana Winyarr, which translates as 'Free Spirited Woman', is coated with lush textures draped in bright acoustic guitar and Colville-Walker's ethereal vocals. Mentored by Emily Wurramara, also one of the key initial inspirations behind the single, Yinyarr Mulana Winyarr also nods to fellow Blak artists, including Tiddas and Kutcha Edwards guiding the bright and visceral end result, as Colville-Walker explains, "When I sit and listen, I feel there is this strong wave of warmth and calmness that resonates back to me, it reminds me of the feeling I get when I spend time out on my country. At the time I was in the process of writing Yinyarr Mulana Winyarr, I was listening to lots of Blak artists, and many of these artists sing and tell stories in language. As a young artist and storyteller myself, hearing and recognising how powerful and sacred these songlines are gave me a huge influence in growing my knowledge for my language (Yorta Yorta). I wrote Yinyarr Mulana Winyarr about my connection to my Woka (Country), and how I feel when I come back home. Being in the music industry has allowed me to travel throughout Australia, I'm honoured I get to see so many beautiful places; but I can get homesick every now and again. When I arrive back on country, I feel as if a weight gets lifted off my shoulders, I don't have to worry about anything, I can just be calm. It's almost like my Ancestors are welcoming me home. The title of the song translates into 'Free Spirit Woman', this also is a name that many of my family and community have given me."
Under Wurramara's mentorship and produced by Colville-Walker and Candy Suite, Yinyarr Mulana Winyarr may be Colville-Walker's first official single under the Singing Our Futures program; but it isn't the first time she and Wurramara have crossed musical paths, with the pair meeting back in 2020. And it was a moment that would go on to spark Colville-Walker's eventual involvement in the Singing Our Futures program, as Colville-Walker elaborates, "It was at the end of 2020, myself and a few other artists were approached by Uncle Archie's Foundation along with Culture Is Life, it was the anniversary of Uncle's Charcoal Lane Album. We had been asked to curate a song in response to Took The Children Away, and this was such a beautiful moment to be a part of. I was then approached by Candice Lorrae, and I was put in contact with my mentor Emily Wurramara, I was so excited to work with Em, I have always admired how she presents her songs. I have made so many amazing memories and gained so much knowledge during this journey with Singing Our Futures. It has allowed me to grow and become more confident as an artist and performer."
Armed with a lifelong passion for music, Colville-Walker hails from an extremely musical family; although her own musical journey would not fully ignite with gusto until the age of 16. A shy and quiet teen, it would take Colville-Walker learning a handful of guitar chords from her mother to jubilantly open the floodgates, with the talented artist swiftly going on to play a festival in her hometown of Moama alongside the headline act, and one of Colville-Walker's own pivotal musical inspirations, Archie Roach. Armed with her guitar and effortless stunning vocal prowess, Colville-Walker has only gone from strength to strength, attending the CMAA Junior Academy of Country Music in Tamworth, and named in 2018 as one of 15 emerging young artists at the inaugural MAV Songwriters' Camp. And from her first ever official live performance to recently performing with her fellow Singing Our Futures peers, Colville-Walker's passion and intrinsic ability for music continues to shine ever brightly, as she concludes, "When I was around sixteen years old, I asked my mum to show me a few guitar chords; since then, I haven't stopped playing. This led me to a gig called Three Rivers Festival in my hometown. The headline act for this show was Uncle Archie Roach and all of my family was sitting front row. I can still remember how nervous I was before I stepped on the stage. In 2022, the Singing Our Futures Mob had the opportunity to perform at Port Fairy Folk Festival, and I had the privilege to be a part of Uncle's Kitchen Table Yarns; a memory I will cherish forever. I remember we spoke about family and how music came so naturally to me, it must flow through my bloodstream. I am beyond excited to share my song Yinyarr Mulana Winyarr with the world. To have this opportunity to be a part of the inaugural Singing Our Futures Program, is an experience I will hold very close to my heart forever. I couldn't be more grateful."
A meaningful and culturally safe songwriting program that supports young First Nations artists to tell their story through songwriting, Singing Our Futures was devised pre-COVID and was one of the leading programs of the Archie Roach Foundation. Led by Candice Lorrae (The Merindas), an established singer-songwriter and music producer with Jawoyn and Torres Strait Islander roots, Singing Our Futures has evolved into an impactful and ever-growing initiative for emerging artists and storytelling that spans genres and generations.
Yinyarr Mulana Winyarr is out today, Wednesday August 23.
The Singing Our Futures EP will be released later this year.
Listen: YINYARR MULANA WINYARR