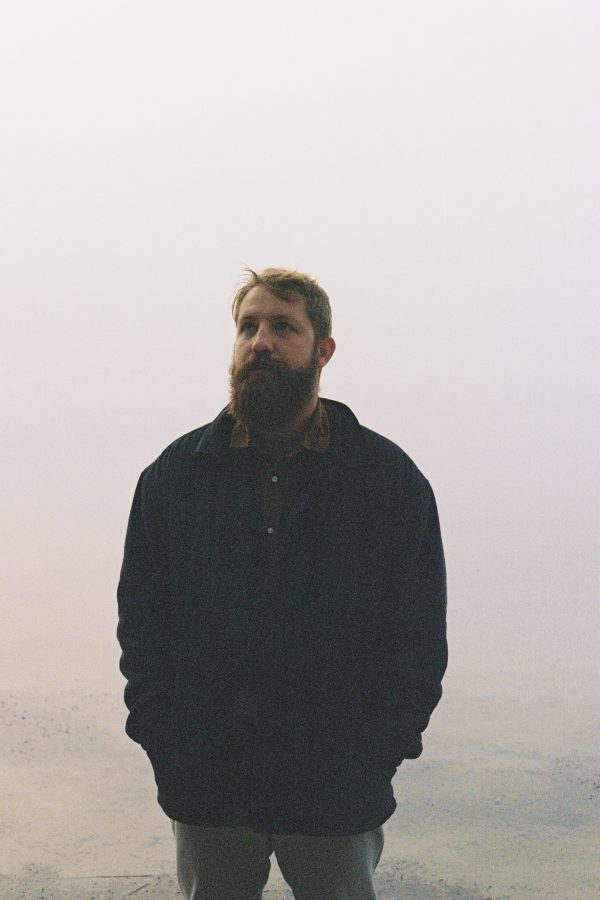 Bathed in the soulful sounds that define the alt-folk genre he excels within, Perth Hills-born singer/songwriter Michael Day has entered into stunning new territory with the release of his latest single, Psych Or The Priest. A musician since a young age, Day crafted his enveloping musical style after years spent listening to leaders of the indie genre, including the likes of Josh Pyke, Angus & Julia Stone, and The Lumineers.
A reflective person by nature, Day translated this introspective focus into his music once again when he formed his current band in 2019. Backed by musical comrades Rhyan Lyndon-James, Ben Humphreys, and Dave Rajendram, Day's sound is as folky as it is melancholic and ambient, with the sum of all these parts being illustrated in vibrant detail on latest single, Psych Or The Priest.
Tender in its delivery, and helped along by subtle trumpet and harmonica (and the production talents of Debaser Studio's Andy Lawson), Psych Or The Priest sees Day drawing influence from the likes of Gregory Alan Isakov as he ruminates on the topic of anxiety and depression that often impacts his life. "The song started as a reflection on the emotions I had around the time, specifically the feeling of drowning," Day explains. "As I sat on a train, thinking about the past number of years, thinking 'What just happened?', I felt like I was watching life as a montage and had no control over any of it, which left me feeling somewhat sad and useless, and maybe for the first time, I felt the feeling of hopelessness."
It was these feelings of hopelessness and destabilisation that soon found themselves coalescing into the inspiration for Psych Or The Priest. Forcing himself to look inward and wonder if these thoughts are the product of his own psyche or external elements, the result is a track which Dayhimself says is bathed in pride, and indicative of the positivity he looks toward the future with. "I think this is me processing life and reflecting on my own actions and how they affect others," he adds. "I hope others would hear it and be encouraged to self-reflect on how their actions influence and even hurt others, that wouldn't be a bad thing. Maybe this song is just me feeling sad feelings and saying it's ok to sit here for a moment."
The track also comes paired with a powerful, ethereal, and visually breathtaking film clip which sees Day working with Harry James Blyth (Riley Pearce) to craft a visual which contextualises the message of Psych Or The Priest, and ultimately tells a story of triumph and catharsis. Filmed around the Mundaring Hills area, the clip also has a personal connection for Day, with the locations portrayed also part of where he spent time growing up.
"In light of the heavy nature of the song, the idea of weight was a big concept I wanted to portray," Day says of the clip. "The idea that as we go through life heavy things continue to happen to us and sometimes it's a feeling of compounding weight, that it gets bigger and more. The concept was to keep adding bags of weight and changing clothes symbolising different life stages or changes. The more we go through life the more hard things hit us and weigh us down. We go on carrying this baggage. We struggle with mental health or the different challenges life throws at us and one day we die. Life is hard."
With Psych Or The Priest released in late September, Day and his band will also be touring around Western Australia in October, performing both a single launch and a three-date tour of Albany. Together these dates will allow fans to hear his touching new single, along with a raft of other acclaimed tracks in an environment which fosters both unique musical experiences, and – most importantly – comfort of the audience in attendance. "Storytelling, fairy lights and bean bags are a staple at our gigs to give a relaxed and inviting environment," he quips. "And there are always impressive support acts who are on my listening list."
Psych Or The Priest is out today, September 30.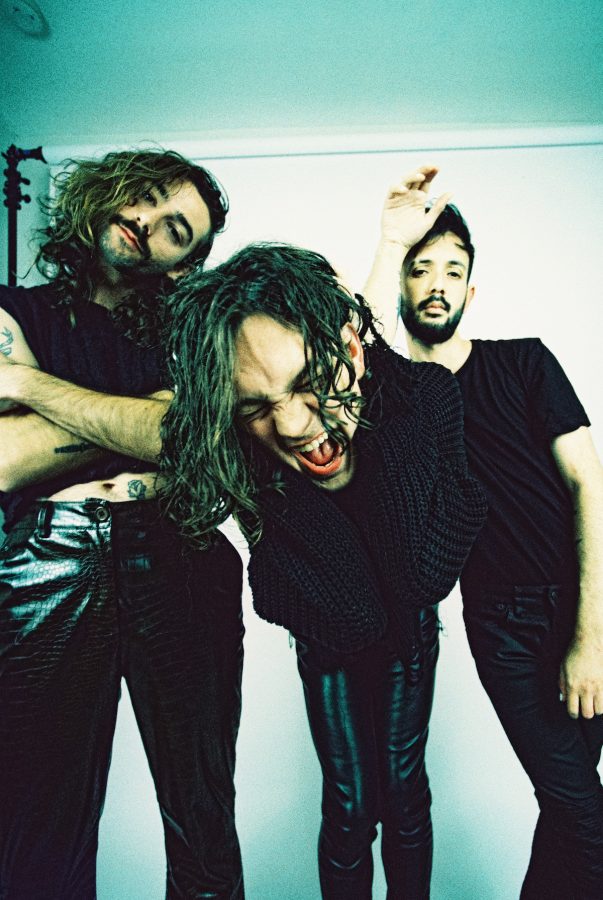 Capturing and celebrating all things bittersweet and beautiful in the world, glistening alt pop trio PRETTY TALKS return with an immersive and intensely engaging new single Hurt Me, officially out today. Showcasing a relationship breakdown soundtracked by glossy pop and retro synths, Hurt Me is also today accompanied by a raw music video that traverses youthful romance and the many harsh realities that can come with the territory, while also drawing inspiration from early 2000s and 2010s pop culture for good measure.
An emphatic follow up to the band's lush debut track Need You, which dropped earlier this year, Hurt Me finds PRETTY TALKS welding nostalgia and modernity deep amongst lashings of shimmering and dramatic, angsty pop. Drawing influences from the likes of MUNA, 5 Seconds of Summer and The Band Camino on their latest release, Hurt Me is an intimate, soul-searching gem full of driving basslines, airy reprieves and silken vocals that simultaneously appears affable on its sonic surface while diving into self-exploration and the agonising moments of a relationship gone awry, as the band explain, "Hurt Me is a snapshot of a relationship in its most tumultuous moments, a relationship breaking down, where neither person is necessarily at fault. The outcome being that one person decides to put everything on the line whilst the other has already mentally checked out. It's that feeling of "I know we've both made mistakes in this, but let's give it one last chance". It's also about the moments of weakness; when you realise it's not evolving in a positive way and you wish you could pretend it was just how it used to be".
Produced by fellow musician and close friend Blake Wares, aka Central Coast singer-songwriter and producer lovemedo, and mastered by Jamie Muscat, Hurt Me is a gleaming and genuine snapshot of the highs and lows of young love; a fact brought vividly to life by the track's accompanying music video. With The Million frontman Jacob Thomas on board as director of photography and cameraman for Hurt Me's brooding music video, Hurt Me was filmed in and around PRETTY TALKS bassist Hadi Ansell and drummer and backing vocalist Tommy O'Brien's previous place in Sydney's inner West, with the location entirely gutted and reshaped to suit the band's ultimate creative vision. And aptly capitalising on vocalist and guitarist Liam Deans' interest in filmmaking and screenwriting, PRETTY TALKS also enlisted friends and actors Anna Baumgartner and Aaron Gee-Gamkreildze to bring the compelling clip to life. Liam reveals, "The Hurt Me music video is aesthetically inspired by the English television show Skins, combined with an early-2010's Tumblr-esque Pinterest board. An emotional, volatile and messy relationship paired with a dirty, youthful abandon. It felt like an honest and real song to write and a beautiful thing to create on film. I scripted, storyboarded, directed and edited the music video, so it was great seeing all my tiny little concepts slowly come to life. We endeavour to build a world around our art and band, so we played with the ideas of hiding Easter eggs and band member cameos throughout this clip, adding another layer of meaning in which we are part of this universe that we build our songs in".
Bringing together a close-knit group of friends-turned-housemates, the PRETTY TALKS origin story itself stems back to the guys meeting at The Australian Institute of Music. What began as a group assignment with Liam and Tommy soon evolved into meetings at university bars, bonding over shared musical tastes and, ultimately, the trio's shared desire to craft music to strike people's emotions and challenge the way listeners perceive life and the world around them. Now firmly dedicated to developing a culture and community of art and self-expression into every inch of their creative output, PRETTY TALKS have arrived in 2022 ready to divulge their soul-searching tunes written and recorded pre-pandemic, wielding their darkly beautiful aesthetic and striking lyricism. With another single waiting in the wings to release in the not-too-distant future, PRETTY TALKS continue to enamour with their bright and eloquent wares, and Hurt Me is a sublime second glance into the band's ever-growing authentic universe. As Liam accurately concludes, "From writing, producing and recording the song, to developing, writing, shooting, editing the music video, it all feels like a joyful sigh of relief. It feels like we've created a real piece of well-rounded art with Hurt Me. Something that conveys the story in the gritty romantic aesthetic that we wanted".
HURT ME is out today, Wednesday September 28.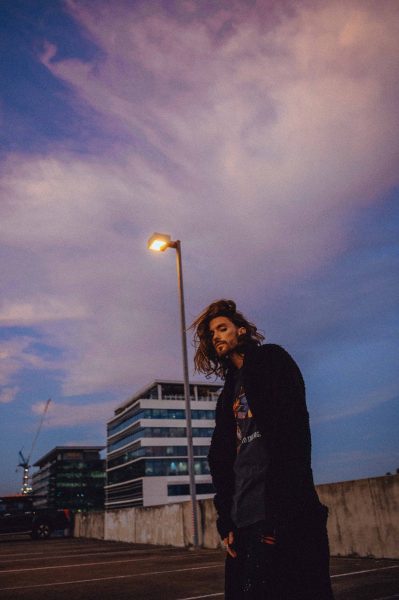 Bold, compelling and ardently forward-facing, Gold Coast singer-songwriter Jacob Lee's latest single Jealousy turns the green-eyed monster into breathtaking new sonic territory for the trailblazing artist. Coming hot on the heels of Jacob's recent ambient-filled track Drift, Jealousy builds on the previously wielded electronic and synth prowess, emerging as a melodic and modern masterpiece that comes complete today with a slick accompanying dystopian music video.
Jealousy sonically embellishes on the pop, indie folk and contemporary leanings seen on vivid display in much of Jacob's earlier works, with the new track infectiously weaving dark synths, percolating beats and cogent hip hop production alongside Jacob's polished and emphatic vocals. A glistening amalgamation of Jacob's recent immersion into artists like Russ, Chase Atlantic, J Cole, Diamond Construct, Big Sean, Kendrick Lamar and XXXTENTACION, Jealousy also thematically breaks away from the traditionally introspective artist's reflective lyrical fare; and the end result is one coated with resolute relatability, glistening execution and deep-seated modernity, as Jacob elaborates, "Alongside other genres, I'm heavily inspired by modern hip hop, and I've most likely injected some of that subconsciously into this song with the 808's and darker synth melodies. Lyrically, Jealousy is probably the most forward single I've ever put out. Usually my songs lean more toward philosophical, reflective and contemplative topics. This song, however, is egotistical and self-centred. When writing, I often like to paint pictures of relatable archetypes. The person in this song honestly couldn't care less about the feelings of others, and is only thinking of himself and his own lustful interests – which, if we're real, is a pretty common archetype in modern society. The melody hits hard, especially in the chorus and bridge".
With Matt Bartlem on production and mixing duties, Dale Becker mastering and Jacob himself helming the songwriting and pre-production stages of Jealousy's creation, the evolved stylistic and lyrical aesthetic behind the track wasn't the only significant creative shift for Jacob; in fact, it's also via the accompanying music video for Jealousy that Jacob and long-time collaborator and cinematographer Colin Jeffs found themselves branching entirely outside of the traditional box, with Colin, who has recently worked with the likes of Diamond Construct, Jesswar and Mass Sky Raid, leading the charge for Jealousy's ultimate concept, filming, directing and editing. A significant yet apt shift for Jacob, who has scripted and co-directed every one of his own music videos previously since starting his extremely successful YouTube channel a decade ago, the end result for Jealousy's clip is a narrative-driven, neon-soaked masterstroke that is equally focused on reflecting its overarching themes while also remaining staunchly open for creative interpretation, as Jacob elaborates, "For the first time ever, I actually didn't come up with the creative concept. Ever since I started my channel in 2012 I've always written the scripts and co-directed my music videos, however this time I decided to leave it all up to Colin, my cinematographer. Colin approached me with an idea which incorporated a dystopian future. Where I hire an unreliable, dodgy service to erase romantic memories from my past. The themes are Blade Runner-esque, and the entire clip was filmed on the Gold Coast. I love narrative visuals like this because even though my team and I have a clear vision as to what the storyline is, the audience generally finds things we didn't even know existed".
An entirely independent artist and entrepreneur already in command of over 250 million YouTube views, 200 million Spotify streams and an ever-growing legion of global fans, Jacob continues to prove himself as one of the most innovative and engaging artists of his generation. With three EPs, six full length albums and 140 YouTube videos in his wake, Jacob's sights are now set on putting the finishing touches on his third album, Lowly Lyricist, which is yet to receive an official release date. And alongside honing and perfecting his third studio album, a follow up to 2020's Conscience, this ceaseless creative has also been revolutionising the music industry and beyond via his NFT endeavours, founding the indie record label Philosophical Records and establishing his Web3 media publication Lowly Labs – with a headline European tour and an entirely overhauled live show also set to kick off in the not-too-distant Jacob Lee universe.
A seasoned and focused artist, the new single and video Jealousy is ultimately not just the continuation of Jacob's ongoing and insatiable artistic evolution; it's also a track extremely close to this talented visionary's heart, as Jacob concludes, "As I look to expand the music, I'm also looking to expand the show, and having not been on stage for almost 3 years due to Covid, I'm pretty eager to get back out there.  Jealousy has been a favourite of mine ever since it was written 12 months ago, and I've been quietly keeping it under wraps until the right moment. I'm happy to say the right moment seems to have arrived. To me, Jealousy is a nod toward how far I've come as a songwriter and producer. With every release my sound points closer to how I envision myself to eventually be as an artist, and the response from those I've shared it with has been nothing but positive. Jealousy, which is being distributed after both Break My Heart Again, and Drift, feels like the perfect sonic evolution to my sound so far, and I've been indirectly preparing my audience for it for a while."
Jealousy is out today, Friday August 26.