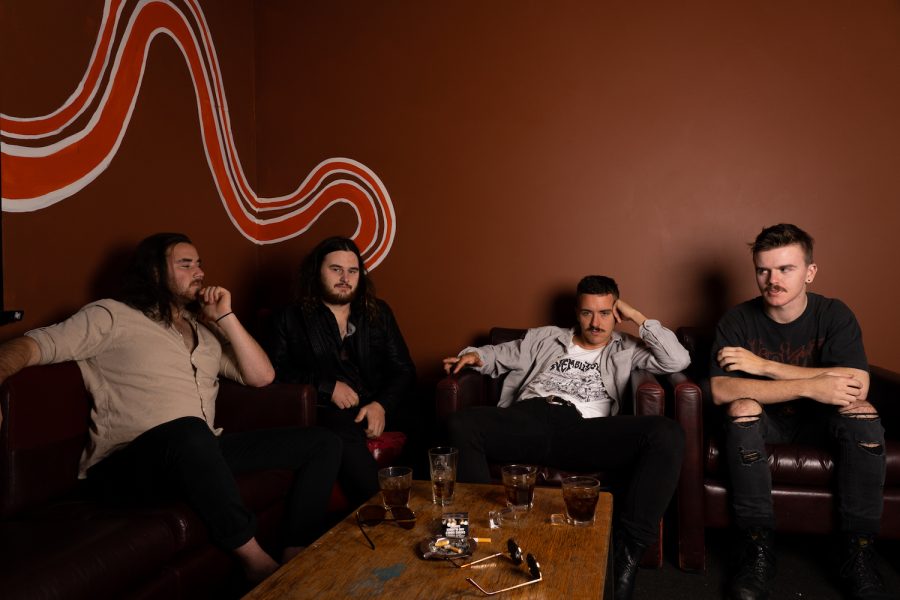 Classic rock gets a mighty modern makeover via the punchy new track RIDE from Melbourne youngsters INSTYNKT. An upbeat anthem for positive self-belief set against rock and roll served straight up, RIDE also comes belting in today with an accompanying music video, marking the band's first ever official music video released into the wild. And they'll celebrating with a gig tonight at Melbourne's iconic home of rock, Cherry Bar on Friday August 26.
RIDE radiates pub rock swagger with fresh overtones, packed full of stomping beats, passionate riffs and pure pout via lead vocalist Charlie Lane. An uplifting and elementary rock and roll gem, complete with its singalong chorus and euphoric key change closing the track out in style, RIDEbrings together INSTYNKT's various eclectic personal influences. Weaving nods to the likes of Oasis, The Doors, INXS, Guns N Roses, Toto, Foo Fighters and KISS, RIDE also ultimately fuses the band's own burgeoning sonic DNA into the mix alongside more classic inspiration, with the track serving both as a celebration of passion and a resounding declaration, as vocalist Charlie elaborates, "Ride is just a song saying "here we come, if you haven't heard about us yet, you will". It's very self-inspired and is about believing in and backing yourself with no apologies, which is how it should be if you are passionate about your cause. With that being said, staying humble is important, but you can be both humble and believe in yourself simultaneously".
Teaming up on RIDE with returning collaborator Lindsay Gravina, who has also previously worked with some sweltering Australian icons including Thirsty Merc, Magic Dirt and Nick Cave, INSTYNKT also today tick off a major first, with their first ever official music video debuting to the world accompanying the upbeat tune. Working with Andrei Satcau for the creation of RIDE's visuals proved to be a match made in heaven for INSTYNKT, with the fellow Melbourne creative seamlessly aligning with the band's ultimate creative vision for their debut music video endeavour. "We came across Andrei through another band that we played with called Among The Restless," says Charlie of the video's initial origins. "He'd done a video for them and it looked like the type of thing we were going for so I got in touch and it went from there. He's a free spirit, and our ideas clicked pretty much exactly the same as each other – so the decision to go with him was easy. It's our first proper music video that we've done so we wanted to have a pretty straightforward showcase that captures who we are. We had a video shot for another track early last year and it just didn't work. Too much emphasis on a story line and not enough on what the band was about".
Starting life as a high school band with guitarist Michael Uberti, Michael's twin brother Shilo Uberti on bass, Mac Nicholson on drums and an entirely different lead singer, the present-day INSTYNKT lineup evolved by pure coincidence one night when Charlie, who was also playing in other bands at the time, stumbled across the band's Instagram, lamenting that they already had a lead vocalist. But fortune favours the bold, and INSTYNKT's eventual fate was sealed that very night via some fortuitously-timed DMs, as Charlie shares, "I don't really know what drew me to them and was disheartened because they already had a singer but something just told me to reach out. Coincidentally, they were actually in need of a new singer! They invited me to audition – and the rest is history. The name was originally Black Temple before I joined, but we all felt that we needed a refreshed name. Shilo had a full on dream when he was younger that he was playing to a sold out crowd at Wembley under the name Animal Instinct. A lightbulb went on in my head and I suggested we simply name it Instinct. After not being completely satisfied, I changed the spelling to INSTYNKT and put it in all caps. It looked good on paper – so we went with it".
Hailing from the southeast suburbs of Melbourne, INSTYNKT have already stirred up ears and dancefloors with previous tracks Dance With Me, Angel In Disguise, Dominatrix and Flower granting a portal to past and future nights filled with good tunes, good vibes and some classic rock and roll. Come and take a ride on the INSTYNKT side and go give RIDE a spin, pronto.
RIDE is out today, Friday August 26.
FRI 26 AUG | CHERRY BAR, MELBOURNE | 18+ Tickets here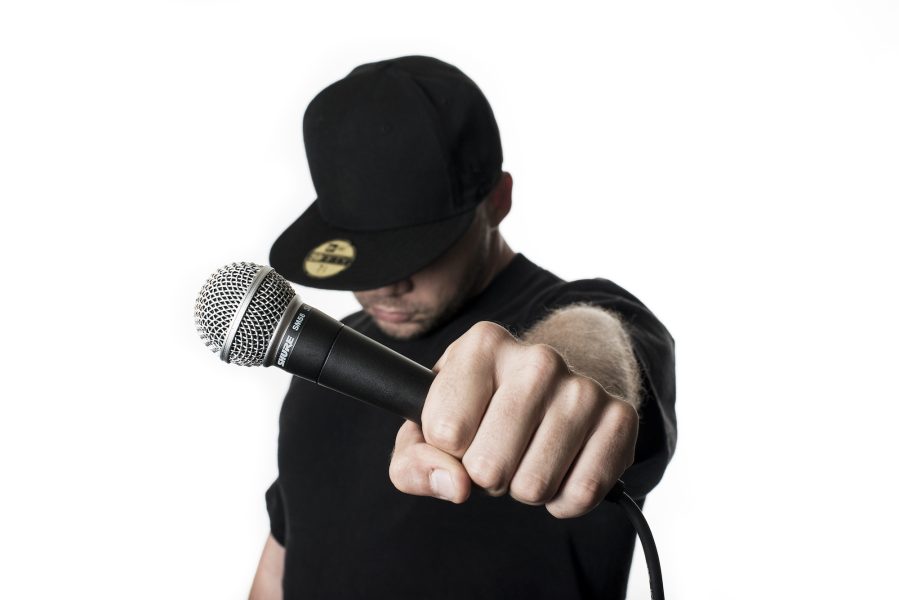 Hold onto your hair and your hats, Aussie singer-songwriter and beatbox extraordinaire Joel Turner is back with his first new material in well over a decade; and he's celebrating the iconic mullet itself with a brand new track Mullet out today featuring Macca the Rappa. And while the track also comes primed with a brand new video, what better way to top off celebrating this new coiffure-based tune than with an appearance at Mulletfest in Dubbo on Saturday August 20, with Joel set to perform his ode to the oft-controversial hairstyle live onstage at Dubbo's Commercial Hotel, raising funds for brain cancer.
Mullet fuses comedy, rap and an undeniable Aussie spirit with guest vocalist Macca the Rappa firing off mullet-friendly lyrics like, "I'm going back to Queensland / Yeah, XXXX is my brand" alongside some 90s hip hop elements and driving beatboxing from Joel himself. Recorded with MC Preechwith mixing by Steve Scanlon, Mullet re-announces Joel and his skills that first turned heads as the surprise standout of Australian Idol's inaugural season back in 2003 in fun and tongue-in-cheek fashion. Of the inspiration to pen an ode to the hairstyle dubbed "business up front, party down the back", Joel shares, "We've had this idea for a while now, but it felt like the right time to bring the song out since mullets have made a comeback. We kept noticing that heaps of everyone from kids to adults to celebrities and even athletes were rockin' mullets, so we thought: it's time."
The accompanying music video for Mullet found both Joel and Macca the Rappa working alongside Peter Stagg of Stagg Productions to bring the pair's larger than life narrative to mullet-worthy fruition. Featuring young dynamos Sun-Son and Maxim stealing the show in co-starring roles, Mullet's video largely showcases the two young stars miming along and rocking their own mullets, while Joel and Macca do what they do best: beatboxing, repping "Bring Back The Mullet" tees and rocking mullet wigs while paying momentary visual homage to Queen. As to who the ultimate brainchild was behind the hilarious clip? "Macca the Rappa wrote the overall storyboard, " Joel reveals. "And I had some ideas along the way like the over-the-top eccentric barber".
Having been immersed in the creative arts and songwriting since first playing guitar and drums as a child, Joel, brother Tim and cousin Chris Heinerbegan performing together under the moniker Modern Day Poets, with the group soon changing their name to Joel Turner and the Modern Day Poets to capitalise on Turner's runaway success following his Australian Idol appearance in its debut season. And it was on the very Australian Idol stage that Joel first caught the eyes and ears of one man in particular: none other than the touchdown king himself, Mark Holden, and it's a relationship that has only blossomed over nearly two decades, with Mark also a key driving factor behind the long-awaited release of Mullet. "Joel Turner was the surprise breakout of Australian Idol's first season. The whole country fell in love with Joel's extraordinary talent," shares Mark. "A singing show launched a beatboxer! When the dust settled, I followed up and discovered not only an exceptional beatboxer but a writer, producer, singer and brilliant guitar player. Joel played me a stunning song called Change he wrote, produced, played guitar on, sang, and beatboxed. I then asked whatever happened to that song Mullet? Back in 2005 it was going to be the next single. 'Nothing,' was the reply. So, Dream Dealers signed those two songs and here we are. It's great to be back in the music business after twelve years as a barrister. It feels really good working with Joel again. He's got such a beautiful soul and is a singular talent".
Signing to Mark's label Dream Dealers, Joel and the Modern Day Poets' double Platinum single These Kids swooped in at #1 on the ARIA singles charts upon release in 2004, with the group's Gold-certified, self-titled debut album releasing that same year, while Joel also toured alongside some of the best beatboxers in the world. From entirely humble beginnings to primetime and now, as of 2022, returning to doing what he loves best, Joelis ready to share his passion and creative exploration with the world, as he concludes, "I got into beatboxing when I couldn't afford a drum kit so I started making the noises with my mouth on the bus or at home or wherever I was. My older brother and cousin were already rapping from a young age so I started beatboxing on songs we wrote together. That's how the Modern Day Poets were born. I have more music coming out after Mullet, and I'll be playing guitar, bass and beatboxing just like people remember. And you might even hear Modern Day Poets on some upcoming tracks…".
Fans of both Joel and literal mullets can catch the new track Mullet, as well as an array of his earlier works, on full display on Saturday August 20, with Joel appearing live at Mulletfest in Dubbo. From its first ever event back in 2018, Mulletfest has grown into an internationally acclaimed affair, celebrating the lifestyle of the mullet in all its glory, while also raising money for the Mark Hughes Foundation for research and care for those who have been diagnosed with brain cancer.
With an Australian Idol reboot slated to return to screens in the next 12 months, after a decade of being off-air, which also coincidentally marks nearly the exact amount of time between new releases for Joel, Mark Holden himself couldn't speak higher of the beatboxing wunderkind that stole the show back on 2003 alongside the likes of Guy Sebastian, Shannon Noll, Paulini and countless other Aussie household names. Perfectly summed up by Mark: "Australian Idol 2022 should be so lucky to find a singer let alone a writer, producer, guitar player like Joel who also happens to be a world beatbox champion".
Mullet feat. Macca the Rappa is out today, Friday August 19.
MULLETFEST 2022:
SAT 20 AUG | COMMERCIAL HOTEL, DUBBO, NSW | FREE ENTRY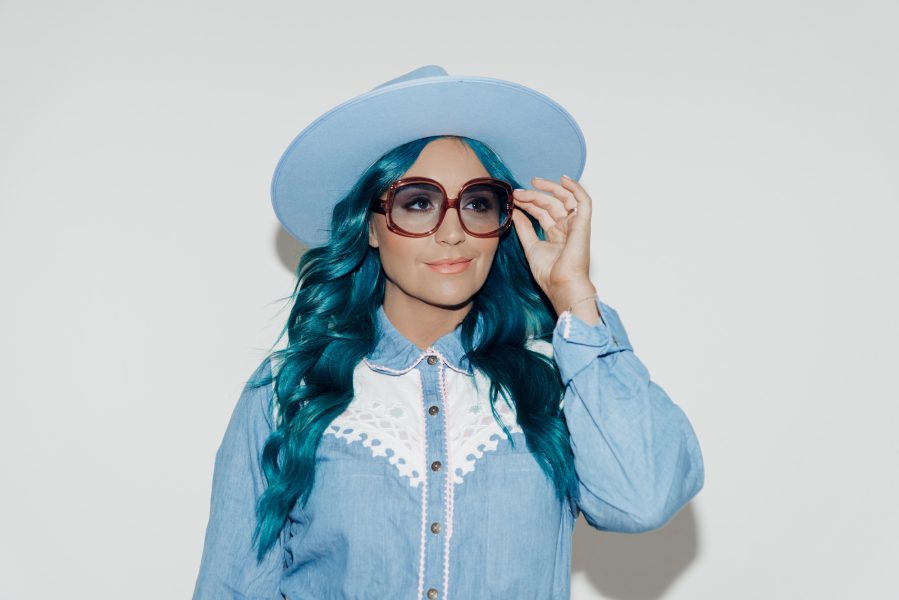 After years spent as part of one of Australia's most popular musical exports, Amy Sheppard has gone solo, with new single Blue Guitar offering a second taste of her forthcoming debut EP, Nothing But Wild – set for release on September 16 and available to pre-order on vinyl and CD from https://www.amysheppardofficial.com/. Following on from the arrival of the title track in April, Blue Guitar is an immersive piece of vibrant country pop from the iconic Queensland artist.
Inspired to share a modern twist on the classic '90s ballads from iconic names like LeAnn Rimes, Faith Hill, and Shania Twain, Blue Guitar is as fierce as it is sparkling, bolstered by impassioned lyricism, a mesmerically powerful performance style, and dreamy instrumentation that transports the listener to the glory days of country music. Working with producers Lindsay Rimes (Kylie Minogue, Luke Bryan, Troye Sivan) and Stuart Stuart (Sheppard, Dean Lewis, The Veronicas), it emerged as the first country song that Amy wrote, who took it to brother George Sheppard for some further musical insights. Before long, it took on a new life as her favourite song from her upcoming EP. As Amy explains, "I really leaned into the beauty of country music storytelling. Country music gives permission for songwriters to weave creative stories and this is where Blue Guitar was born. The storyline follows a woman who returns to visit her small hometown. When she enters a local bar, she is taken aback by a familiar voice. The man singing on the stage is her former lover who never quite made the big time. She notices he is still playing his blue guitar- the same one he used to write love songs to her on. She is filled with the same old feelings she had for him and begins to wonder if the songs he is singing today are still about her."
The accompanying video for Blue Guitar sees Amy Sheppard working with Natalie Sim and Alex Flamsteed from Method to my Madness, having previously teamed up with them for the clip to debut single, Nothing But Wild. With a resumé that also boasts clips for the likes of Jaguar Jonze and Sahara Beck, Amy notes that she felt like she was in safe hands as she stripped things back for the ethereal video. "I wanted to go back to basics and capture this video as a vocal performance with the usual other elements stripped back. We filmed it in the iconic Princess Theatre in Brisbane. I was also inspired by the mood and lighting of videos by James Bay and LeAnn Rimes."
Having launched her musical career as a member of Sheppard which she founded with her brother George in 2009, Amy Sheppard has enjoyed global chart success on numerous occasions. This year however sees her going solo for the first time, with Nothing But Wild set to arrive on September 16 as her debut EP. Working with a number of impressive songwriters for the EP – including Trannie Anderson (Reba McEntire, Gabby Barrett), George Sheppard, Jason Bovino (Sheppard), The Wolfe Brothers, and Phil Barton (The Buckleys, The McClymonts), to name a few – it's a powerful release, and one that means a lot to Amy as a person and an artist. As she explains, the EP focuses on, "the spontaneity of love – whether it's rosy, messy or somewhere in between. Love by its very nature can send you off in many directions. This EP aims to capture that from different points of view."
With the imminent release of Nothing But Wild, Amy Sheppard will also be complementing its release with a number of live performances during August, September, and October, including a hometown launch show at Lefty's Old Time Music Hall on release day – with GA tickets on sale for this show at 12pm AEST on Wednesday August 10. While any live show is an exciting experience for Amy, she notes that the solo nature of these shows will serve as something even more special for dedicated fans. As she explains, "I hope they'll have a great time! It's a combination of the EP tracks, some inspired covers and also some of the songs I recently wrote in Nashville. Should be a great show and I can't wait to perform as a solo artist!"
Blue Guitar is out today, August 5, while new EP Nothing But Wild will be released September 16 and is available to pre-order on vinyl and CD from https://www.amysheppardofficial.com/ and digital https://amysheppard.lnk.to/NothingButWild-EP
AMY SHEPPARD – BLUE GUITAR – Official single artwork
AMY SHEPPARD BLUE GUITAR LAUNCH SHOWS
FRI 12 AUG | EKKA, BRISBANE QLD | ALL AGES
Tickets available from www.ekka.com.au
SAT 10 SEPT | COUNTRY MUSIC RACEDAY, DOOMBEN RACECOURSE, BRISBANE QLD | 18+
Tickets available from www.brc.com.au
FRI 16 SEPT | NOTHING BUT WILD EP LAUNCH, LEFTY'S OLD TIME MUSIC HALL, BRISBANE QLD | 18+
Tickets available from www.amysheppardofficial.com
THUR 23 SEPT | CMC ROCKS QLD 2022, IPSWICH QLD | ALL AGES
SOLD OUT
SAT 1 OCT | SAVANNAH IN THE ROUND, MAREEBA QLD | ALL AGES
Tickets available from www.savannahintheround.com.au