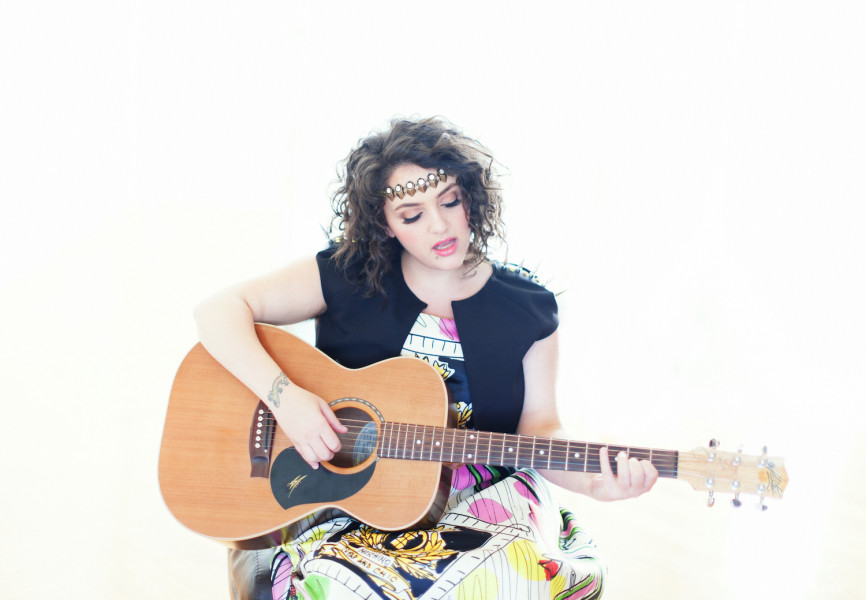 In light of her upcoming move to Los Angeles, spirited songwriter Shelley Segal has today announced two Australian farewell shows at Club Redfern in Sydney on May 20 and a sold out show in Melbourne at Paris Cat on May 21. Upon landing in the US, Segal will be sharing the stage with Johnny Depp and members of Wu Tang Clan at the widely publicised 2016 Reason Rally in Washington DC on June 4. In addition, the hardworking songstress has also announced her new deal with Los Angeles-based publishing house, 411 Music Group.
Since 2012, Segal has toured the US nine times and is excited to be making the move permanent. "I have been building my fanbase all over the US – across 25 states and am excited to now be based there and to be closer to my fans," says Segal. "I have also opened my record label, True Music in the US and am also excited to be moving over there to create more opportunities for the label and its artists." 
Accompanied by Tower of Power alumni and musical director of Joe Cocker's band, Nick Milo, and one of Australia's most prominent bass players, Rod Bustos, Segal will be performing at the exponentially enormous Reason Rally in Washington DC. This renowned secularism rally is estimated to attract 50,000 attendees, and Segal will be performing alongside speakers such as Bill Nye and Margaret Cho, plus many more. On the rally, Segal enthuses, "This rally celebrates a sense of solidarity that calls more to the cause of pushing back against discriminatory policy and lets Americans and the government know that we are here. I am so proud to be a part of that." She will also be playing a series of gigs along the west coast in June, including a performance at the iconic Hotel Café in Los Angeles on June 10, and a show at the renowned Sunday Assembly gathering in LA on June 19.
To cap off an exciting series of developments in this talented performer's career, Segal has just signed a deal with 411 Music Group, a publishing house based in Los Angeles. Boasting syncs with television programs featured on Netflix, HBO, MTV and many more, this deal will propel Segal's catalogue onto the global stage. Be sure to catch Shelley Segal on home soil before she embarks upon this new chapter in her career.
SHELLEY SEGAL SHOWS
FRI 20 MAY | CLUB REDFERN, SYDNEY NSW | ALL AGES
Tickets available from www.trybooking.com/LEQR | Door Sales
SAT 21 MAY | PARIS CAT, MELBOURNE VIC | 18+
Tickets available from www.rollerdigital.com/pariscat/#/event/1039/73237/20160521 | SOLD OUT!!
SAT 04 JUN | REASON RALLY, WASHINGTON DC | ALL AGES
Free Event | VIP tickets available from www.reasonrally.org
SAT 04 JUN | REASON RALLY AFTERPARTY, WASHINGTON | 18+
Tickets available from https://www.eventbrite.com/e/reason-rally-after-party-capitol-hill-tickets-21641708934
SUN 05 JUN | REASON RALLY MINI CONVENTION, WASHINGTON DC | ALL AGES
Tickets available from https://www.eventbrite.com/e/reason-rally-mini-convention-tickets-21273818564
FRI 10 JUN | HOTEL CAFE, LOS ANGELES | 18+
Tickets available from https://www.hotelcafe.com/tickets/?s=events_view&id=5015
SUN 19 JUN | SUNDAY ASSEMBLY, LOS ANGELES | ALL AGES
Free Event | Info at http://www.sundayassemblyla.org
TUE 28 JUN | THE TRIPLE DOOR, SEATTLE | 18+
Tickets available from http://www.thetripledoor.net
FRI 08 JUL | COLUMBIA CITY THEATRE, SEATTLE | 18+
Tickets available from http://www.columbiacitytheater.com